Local News
A 'concerned' Gov. Charlie Baker slams Donald Trump, Ted Cruz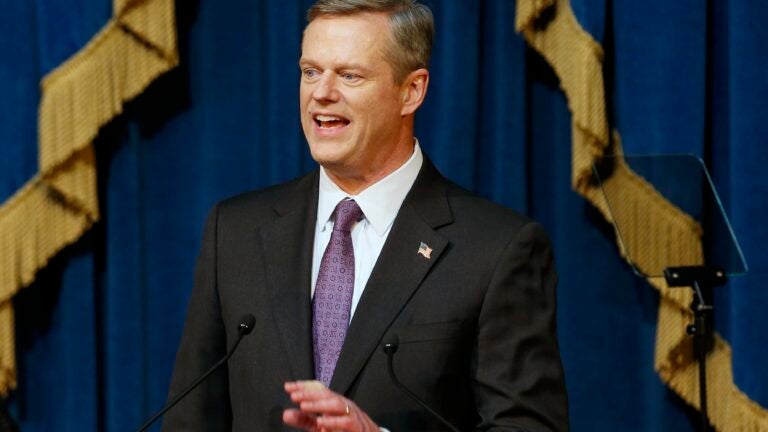 Charlie Baker's endorsement of New Jersey Gov. Chris Christie for president had as much to do with Christie as it did his concerns about Donald Trump and Ted Cruz, he said on Friday.
Baker, the popular Massachusetts governor, said he made the decision to endorse Christie after seeing Cruz finish first and Trump finish second in the Iowa caucuses on Monday.
"That's based as much on a concern about the fact that the two leads coming out of Iowa are not folks who have demonstrated an ability to collaborate, and work across the aisle, and get stuff done in a public setting,'' he said.
Baker said Christie, as a Republican governor of a deeply Democratic state, had done a "terrific job'' of working with people he disagreed with.
But he also singled out Trump and Cruz for their inability to do so, and questioned Trump's "sense of purpose'' in government.
"I certainly expressed my concerns before about Donald Trump,'' Baker said. "I think there's a certain temperament and a certain collaborative nature that's fundamental to somebody's ability to succeed in government, and I question whether he has the temperament and the sense of purpose that's associated with delivering on that.''
"Senator Cruz is obviously a very articulate and aggressive advocate of his point of view and his positions, but I don't think he's demonstrated an ability to move others and to bring others along with him to get stuff done,'' Baker said.
Overall, Baker said he was "concerned about the slide of the party,'' he told The Boston Globe.
The press conference was a rare dip into national politics for Baker, as the governor has mostly remained quiet this presidential campaign season. However, he has criticized Trump for his "reprehensible'' comments on women and his "ridiculous'' and "inappropriate'' plan to ban Muslims from coming into the country.
Baker said he and Lt. Gov. Karyn Polito plan to go to New Hampshire on Saturday for a rally for Christie.