Local
Here's how to register to vote in Massachusetts for the 2016 presidential election
Today is the last day to do so for the primary.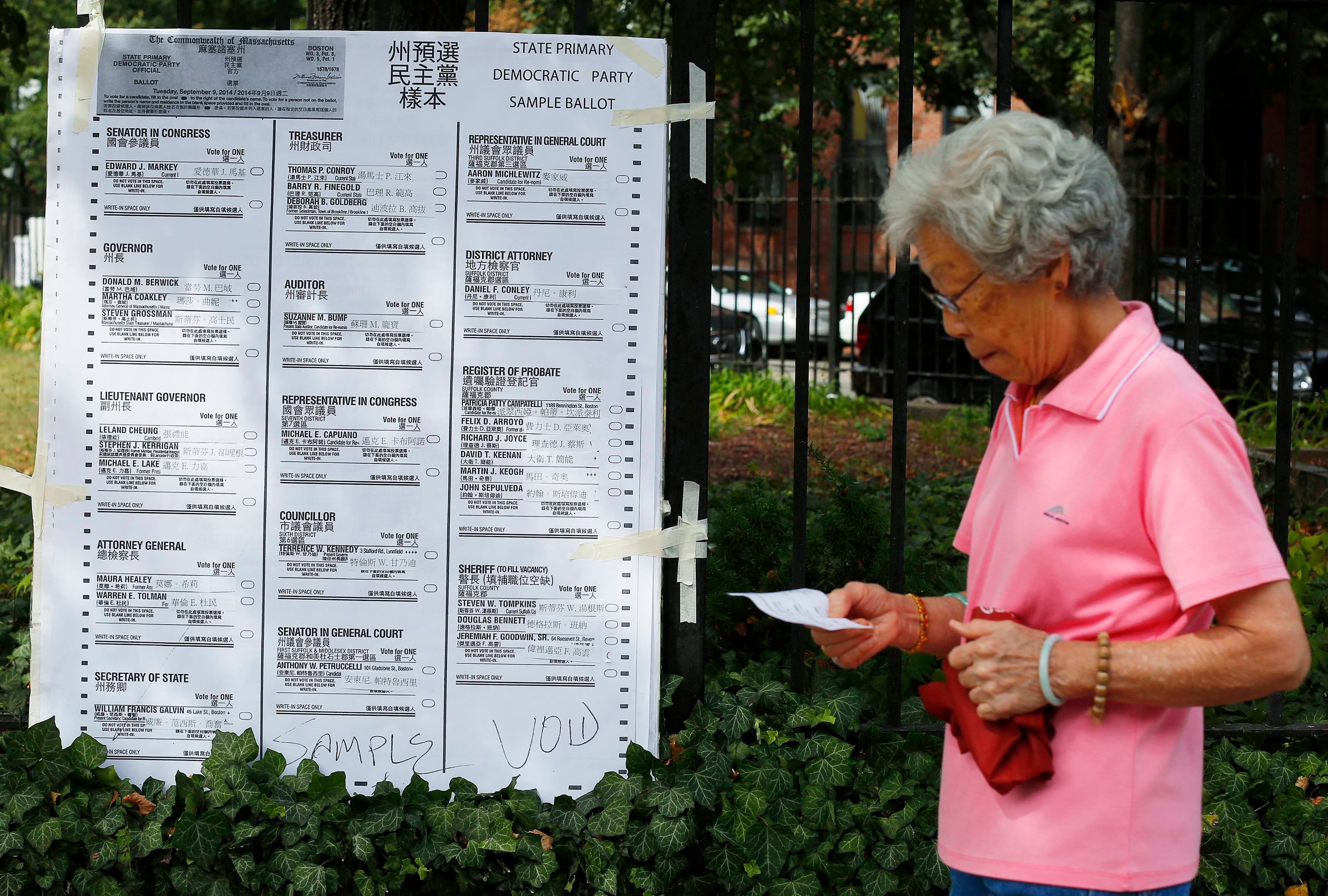 Elections are coming! Elections are coming!
Residents of Massachusetts hoping to vote in the state's March 1 presidential primary election have to register by the end of today to do so.
Massachusetts has online voter registration, and signing up is fairly easy for anyone with a driver's license or non-driver ID from the Registry of Motor Vehicles. The system allows a citizen to apply to register to vote, change name or address, and enroll in a political party.
You can also register by mail by printing and completing this voter registration form [PDF]. Here's a list of city and town clerk offices around Massachusetts where you can send the completed form.
Finally, you can register to vote in person at any of these local clerk offices. Voter registration is also available at the RMV.
For Massachusetts registered voters unable to vote in person that day, absentee ballots must be requested and submitted by February 29 at noon. That includes registered voters who will be absent that day, those with physical disabilities, and those unable to go to a polling place for religious reasons.
To register to vote, all the usual caveats apply. You must be a citizen of the United States, at least 18 years old, a resident of Massachusetts, and not currently in prison for a felony conviction.
Not sure if you're already registered? You can check your status here. That link will also provide your assigned polling location.
In Massachusetts, voters enrolled in a political party can only vote in the primary for that party. So Democrats can only vote in the Democratic presidential primary; Republicans can only vote in the Republican presidential primary.
However, unenrolled voters, or independents, can choose either ballot to vote. That does not affect your status as an independent.
Got it? Good. Check out the state's election guide for more.