Local
Behold, the first freestanding outdoor public toilet in Cambridge
Finally, a place to go when you've gotta go.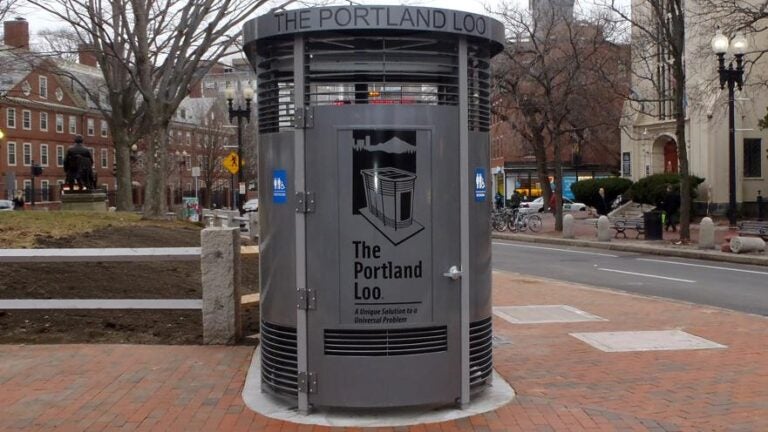 When it comes to public restroom facilities, the city of Cambridge is not flush with options.
City officials are hoping to change that, and have begun the process with the installation of Cambridge's first freestanding outdoor public toilet in Harvard Square.
The toilet, which will officially open for business at noon Friday, is the result of a lengthy research process for city officials, according to The Boston Globe.
In picking a design for a public bathroom, officials opted for one modeled after the "Portland Loo,'' a shiny, oblong structure made of stainless steel that was first made famous in Portland, Ore.

Efforts to bring the public bathroom to the busy city square have been in the works for years, and were prompted by the closure of the public restrooms at Christ Church Cambridge in 2012. The church was having issues with people dealing drugs or overdosing in the bathroom. The church's decision to close it forced tourists and visitors to seek relief at businesses in the square.
An October 2013 survey conducted by the city of Cambridge found that 79% of respondents identified Harvard Square as the area in greatest need of a public restroom. Other top responses included Central Square and along the Charles River.
Read the full Globe Report on the new toilet here.