Local
Did Chris Christie forget the Boston Marathon bombings in this ad discussing terrorist attacks?
In a super PAC-funded spot, the presidential candidate mentioned San Bernardino as the first attack since 9/11.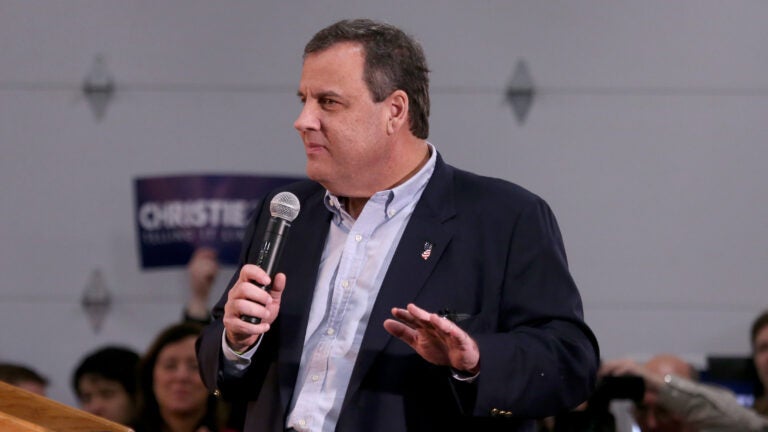 In a recent pro-Chris Christie super PAC ad, the Republican presidential candidate addresses the crowd at a town hall in Bedford, New Hampshire about his personal experience with the September 11 terrorist attacks.
"I'll never forget. My wife was there. We lost friends,'' Christie tells the New Hampshire crowd. "I know the loss and the pain, and I know the fear of loss.''
This sentiment is something that a lot of those at the 2013 Boston Marathon probably know all too well, but in the ad — in which Christie spoke in New Hampshire in December, and which is now airing in the Boston market — Christie doesn't acknowledge the April 2013 bombings.
"Here's what I fear,'' the New Jersey governor says. "We've gone complacent as a country. We've gone all these years up until San Bernardino without another attack.''
Though the America Leads ad has been edited, Boston magazine found the original, unedited comments. Christie doesn't touch on the Boston marathon bombings in the extended clip, referencing only San Bernardino and the recent Paris attacks.
Samantha Smith, spokeswoman for the Christie campaign, said that while she could not comment directly on the ad, as it is a super PAC ad and not the campaign's own, Christie has referenced the Boston bombings as a terrorist attack throughout his career and the campaign.
"He certainly has not forgotten about the horrific tragedy that took place,'' she wrote in an email.
America Leads spokesman Tucker Martin also noted that Christie has referenced the Boston attacks multiple times, explaining that the ad just used a short segment of his remarks from one specific town hall out of many events at which he governor has spoken throughout his campaign.
"In our ad, Governor Christie was making broad remarks about homeland security at a town hall occurring just weeks after the tragic terrorist attack in San Bernardino,'' Martin said in an email. "He was making a larger point in his remarks that, as he says, 'We need to do everything we need to do to protect this country and keep its people safe.'''
Christie appeared on the TODAY show Tuesday morning to talk about Saturday's GOP debate and the New Hampshire primary but didn't comment on the ad himself.
[fragment number=0]
Watch the full ad below.
[fragment number=1]
[fragment number=2]
This story has been updated to include a statement from America Leads.
[bdc-gallery id="611023″]