Local
Bernie Sanders' campaign says it raised $5.2 million in the 18 hours after NH primary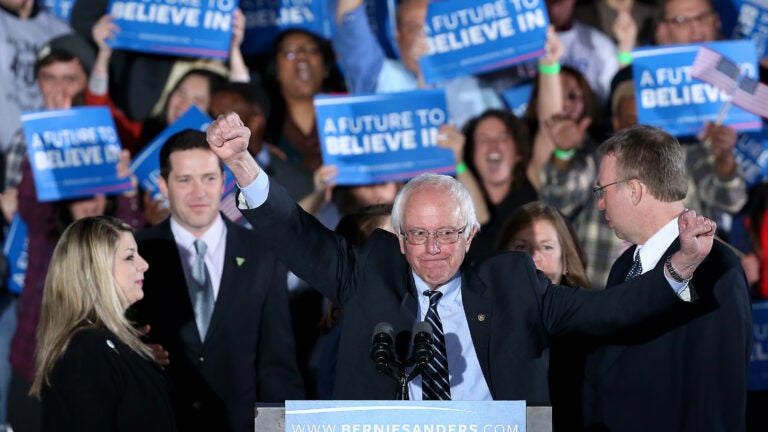 In his victory speech Tuesday night, Bernie Sanders asked supporters across the country to donate to his presidential campaign.
"I'm going to hold a fundraiser right here, right now, across America,'' he said before a nationally televised crowd in Concord, New Hampshire. "My request is please go to BernieSanders.com and contribute.''
And contribute, they did.
According to the Sanders campaign, in the 18 hours since the New Hampshire primary blowout win, more than $5.2 million had been recieved in donations.
CNN reported the surge in donations Tuesday night actually jammed up ActBlue, the online fundraising service used by Sanders and other Democratic candidates.
The average contribution was $34 — a slight uptick from the average $27 contribution Sanders so often mentions at campaign rallies.
As Politico recently reported, the Vermont senator's small-donor base actually underlines one fundraising advantage the democratic socialist has over the establishment-backed Clinton campaign. While 58 percent of Clinton's donors have maxed out the amount of money they're allowed to give during the primaries, only 2 percent of Sanders donors gave hit the $2,700 contribution ceiling.
Recent fundraising numbers appear to bare out this advantage. After Clinton won the money race in 2015, Sanders out-raised the former secretary of state in January, $20 million to $15 million.