Local
Navy taps WPI team to help develop a firefighting robot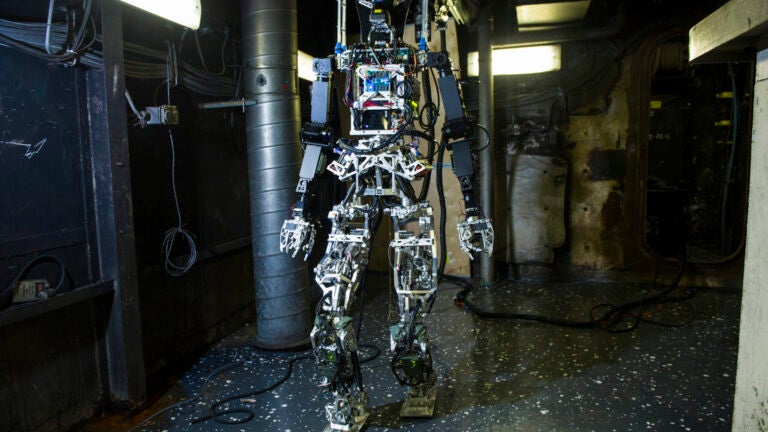 A team at Worcester Polytechnic Institute will help program a U.S. Navy robot designed to fight fires.
Dmitry Berenson, assistant professor of computer science and robotics engineering at WPI, is working with undergraduate Will Pryor, graduate student Yu-Chi Lin, and post-doctoral fellow Andreas Orthey will create a motion-planning algorithm that will allow robots to fight fires and perform other maintenance tasks aboard Navy ships. The team was awarded nearly $600,000 by the Office of Naval Research to develop the software.
"By using autonomous humanoids, we're hoping to reduce the need for Navy personnel who have to perform a whole host of tasks and to also help mitigate the risks to people in fire suppression scenarios,'' Berenson said in the school's announcement.
The robot Berneson and his team will work on is called SAFFiR, short for Shipboard Autonomous Firefighting Robot. Teams from University of Pennsylvania, Virginia Tech and Carnegie Mellon University have also worked on the robot's functionality, which is often limited in the tight space available in a submarine.
"We could contribute our unique experience with motion planning for humanoid robots, which must perform in complicated scenarios,'' Berenson said in the school's statement. "Our focus on motion planning for autonomous robots, and not just those that are controlled by tele-operation, also helped us secure the grant.''
[fragment number=0]