Local
Alleged drunk bus driver crashes school bus while transporting 11 children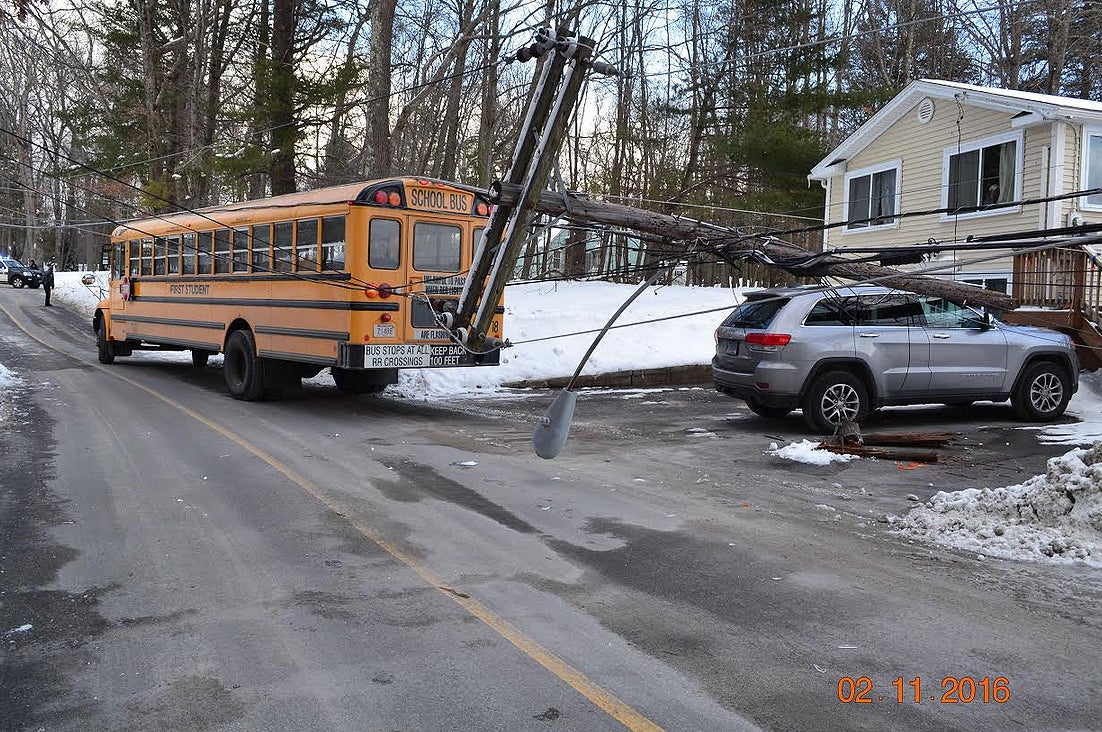 Police have charged a bus driver with child endangerment while operating under the influence after they say he crashed into a utility pole while driving 11 students on Thursday, according to a statement by Dudley police. No one was injured in the crash.
The incident happened at 3 p.m. in Dudley. Scott Poirer, 42, of Dudley, was driving Shepherd Hill Regional High School and Dudley Middle School students when he hit the pole, knocking out power in the area, said police.
When police spoke with Poirer, they had "suspicion the driver may be under the influence of alcohol,'' according to the statement. Police say they arrested him after conducting sobriety tests. Officials called in a second bus to drive the students home.
Poirer was also charged with operating under the influence of alcohol and negligent operation of a motor vehicle.
Power was restored to the area by 10 p.m., said police.
The bus is owned by First Student, Inc., in Charlton. Company spokesperson Jay Brock told The Boston Globe that Poirer has been suspended pending an investigation.
Poirer is scheduled to appear in Dudley District Court on Friday.