Local News
Woman killed by manhole was elementary school art teacher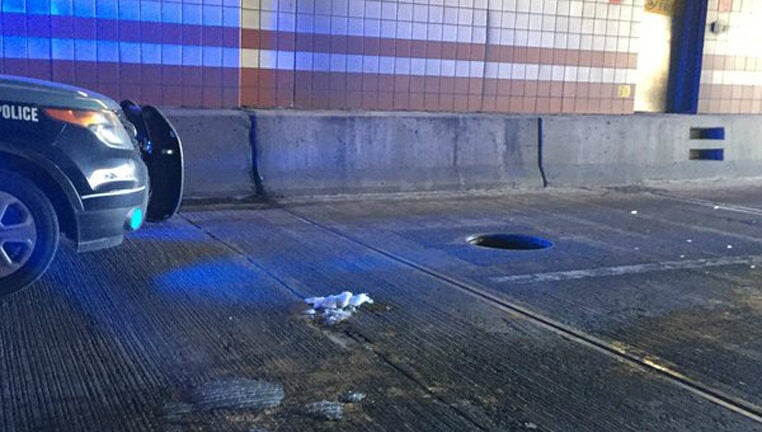 Members of the Milton public school system are mourning the loss of a teacher who was killed Friday morning when a manhole cover became dislodged from the surface of I-93 southbound inside the O'Neill Tunnel and crashed through her windshield.
Caitlin Clavette taught art in all four of the district's elementary schools, according to statement by the district's superintendent. State police identified the 35-year-old as a resident of Arlington.
"This is a terrible loss for our community,'' superintendent Mary Gormley said in a statement.
Clavette was a graduate of Winchester High School and received her masters from the School of the Museum of Fine Arts in Boston after attending the College of William and Mary.
"Ms. Clavette was a talented and special educator who has touched the lives of many students and families over the past four years in the Milton Public Schools,'' Gormley said.
The crash happened about 7:50 a.m. near East Berkeley Street in Boston, police said.
An investigation is underway to determine what caused the manhole to become dislodged, police said.
In response to the tragic accident, four crews from the Massachusetts Department of Transportation and state police began inspecting every manhole cover, grate, and electrical panel cover on Boston's highways Friday afternoon. The crews are expected to finish inspections of all Boston highways and ramps on Saturday, according to a department spokeswoman.
"Our sympathy goes out to the family of the victim involved in this horrific incident this morning,'' MassDOT administrator Thomas Tinlin said in a statement earlier Friday. "This tragedy is leading us to take several steps immediately out of an abundance of caution.''
Manhole covers, such as the one in Friday's crash, weigh more than 200 pounds, MassDOT said. The manhole that caused the crash covered a storm drainage system and was last inspected June 12, 2014.