Local
Even in bitter cold, some homeless refuse shelter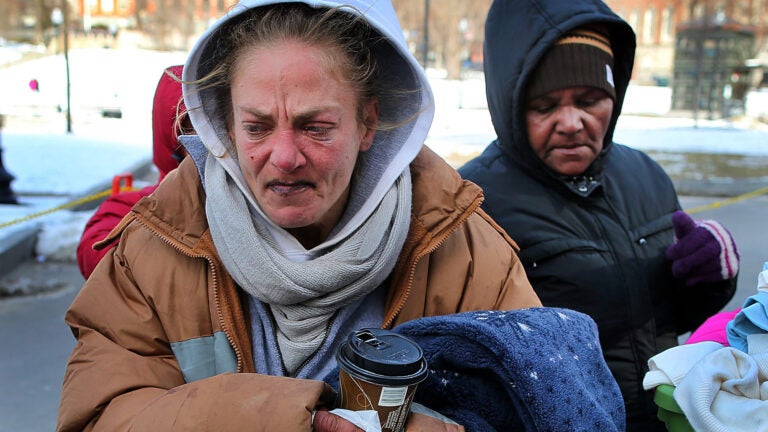 Even in dangerously low temperatures, some of Boston's homeless population insisted on spending the night outdoors, The Boston Globe reported.
Some homeless people prefer the streets to shelters so that they can stay together and tend to their possessions, the Globe reported. Others don't see the benefits of cramming into overcrowded shelters.
"The shelters have no room anyway,'' Michelle Carnazzo-Amoroso told the Globe Saturday afternoon as she collected gifts from volunteers on Boston Common. She was one of 60 who formed a line down Park Street to wait for food, blankets, outerwear and hot chocolate. "So if I'm going to sleep on the floor, might as well sleep out here.''
While some still refused shelter Saturday, social service agencies prepared to help those battling the cold.
"Obviously, the ideal is not to be outside,'' Myra Ackerman, a program coordinator who runs emergency service for families through FamilyAid Boston, told the Globe. "Sometimes we have to reserve hotels in advance, just because we want to make sure there is a hotel room out there for a family in case they need it.''
Read the full Globe story here.