Local
The MBTA stashed trains in stations overnight to battle the cold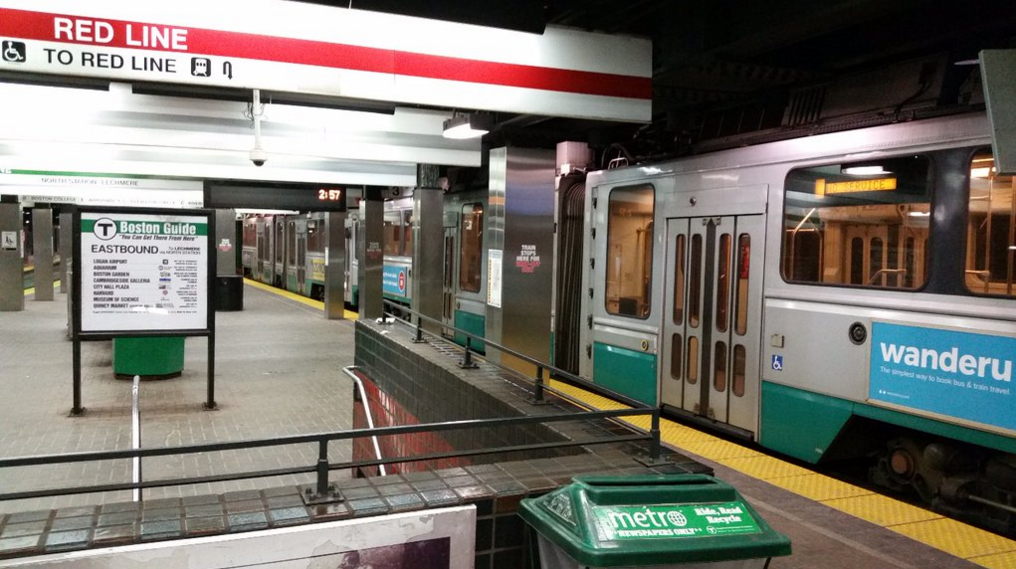 Like a parent tightly tucking a baby into bed, Boston's mass transit agency stored its trains inside subway stations overnight Sunday in an attempt to keep them warm.
That plan helped the T perform "very well'' on Monday morning, Massachusetts Bay Transportation Authority spokesman Joe Pesaturo said.
On Sunday morning, extreme cold temperatures caused rail breakages on the commuter rail and delays on the Red, Green, and Orange lines.
When temperatures again dipped below zero degrees Sunday night into Monday morning, the MBTA stashed trains from the Red, Green, Orange, and Blue lines inside station tunnels.
Photos posted to the MBTA's instagram show empty trains resting in emptier stations.
[fragment number=0]
[fragment number=1][fragment number=2]
[fragment number=3]
[fragment number=4]
Hundreds of employees also performed preventative maintenance work and replaced broken rail on Sunday night, Pesaturo said.
There were still sporadic minor delays on parts of the Green Line's B and D branches and the Red Line's Braintree branch on Monday morning. You can see the latest MBTA updates here.