Local
Decades-old Salem newspaper box washes up on beach 3,000 miles away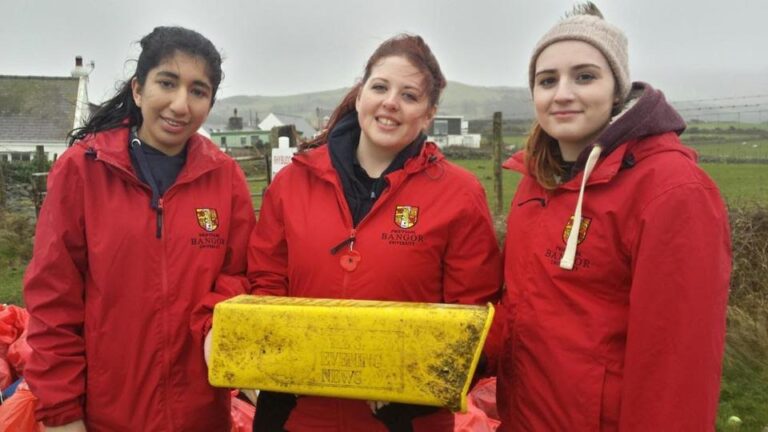 Beachcombers in Northern Wales didn't know exactly what they had on their hands when they picked up a worn plastic yellow box on January 31.
In faded letters, it was labeled "The Salem Evening News'' and had a witch logo.
"I knew it was not from Britain and then noticed the flying witch,'' Lee Oliver, a Tidy Towns project officer, told The Boston Globe of the discovery. "I had heard of the witch hunts of Massachusetts so I put [two and two] together.''
Oliver, and several students from Bangor University who conducted the clean-up, reached out to The Salem News.
That's how they learned that the trash was in fact a newspaper box from Salem, Massachusetts, located about 3,000 miles away from its final resting spot in Aberdesach Beach. Newspaper boxes are similar to a mailbox for the daily paper.
The box is old, too. The newspaper changed its name from The Salem Evening News to The Salem News in 1995 when it was purchased by new owners.
"This is probably the biggest find from the USA,'' Oliver told The Salem News, "and the fact it was linked to a newspaper, I thought it would be a great way to highlight the issue of marine waste and how far it can travel.''