Local
Prominent marijuana legalization activist facing drug charges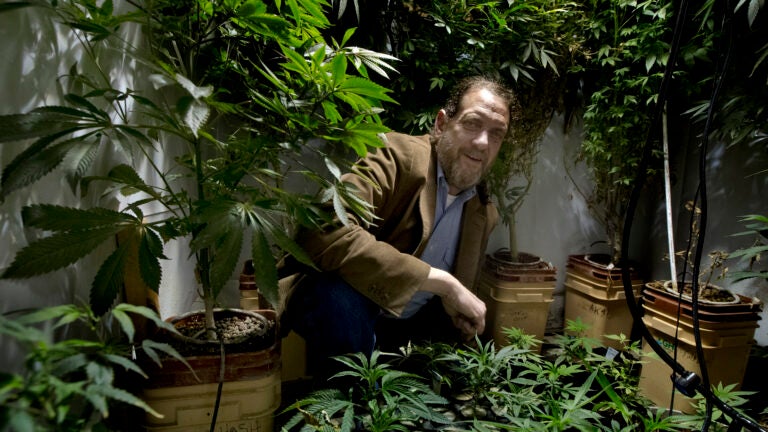 An outspoken activist for marijuana legalization in Boston is facing criminal drug charges for allegedly selling cannabis-based products to undercover police, The Boston Globe reports.
Bill Downing, 57, of Reading, is set to be arraigned on nine drug-related counts in Boston Municipal Court on March 3. His lawyer John Swomley told the Globe that he would fight the charges, and he has previously said the charges are retaliation for Downing's activism.
Last month, Boston Police filed a criminal complaint against Downing for allegedly "using medical marijuana laws to conceal his illegal activities of distribution of marijuana and its extracted by-products.''
The charges are based on a 2014 undercover operation in which several officers went to Downing's store CBD Please Allston, the Globe reports. The store sold non-psychoactive cannabis products, including sprays, salves, and capsules, that were made from hemp oil.
He previously ran Yankee Care Givers, a company that delivered cannabis products to an estimated 1,000 patients. The state ordered the company to shut down in June 2014, saying it violated the recently passed medical marijuana laws.
You can read the full story at The Boston Globe.