Local
Internal review of Boston Latin found school officials did not adequately investigate racial remark, threat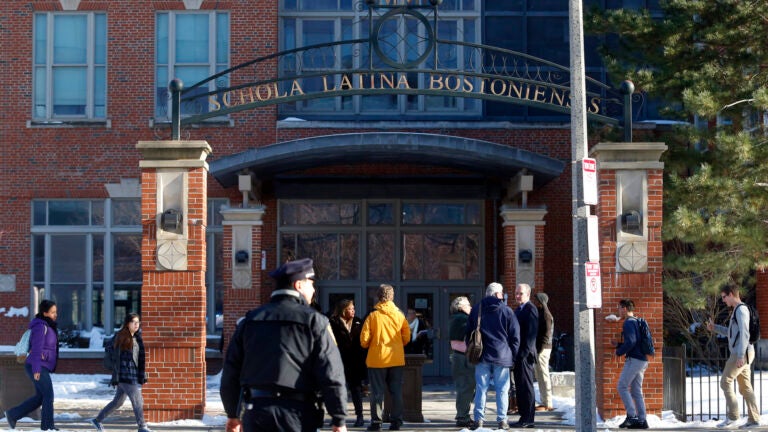 Officials at Boston Latin School did not "adequately investigate'' an incident in which a student allegedly used a racial slur and made threats toward a fellow student, an internal investigation of the school revealed.
A Boston Public Schools statement released Thursday said that an investigation by the Office of Equity examined all race-related reports from November 2014 to January 2016. In that time, officials found seven incidents and determined that the school's policy was violated in the handling of one, in which administrators did not properly investigate the incident, discipline the student responsible, or take action to ensure the safety of the student subjected to the racist remark and threat.
"Racial intolerance should never be accepted in any Boston public school,'' Superintendent Tommy Chang said in a statement. "This is deeply personal to me as someone who had similar experiences growing up as an immigrant in the United States. I am fully committed to ensuring that no student should ever feel unsafe in any of our schools. BLS must take a critical examination of itself, in particular around issues of race and culture.''
The investigation found that administrators did properly handle an incident in which they received printouts of racist remarks made on social media. While most of the accounts featured were not connected to the school, four instances of Boston Latin students using racist language on Twitter were included. Each of the students met one-on-one with administrators, and no other incidents arose, according to the statement.
Following the investigation's findings, the Office of Equity recommended the implementation of a number of procedures, including conducting a racial climate audit, studying school admission processes with the intention to vary the school's demographics, and increasing the number of minority teachers for the coming school year, the statement said. Chang said he would back the office's recommendations.
Issues of racial intolerance came to light last month after a student group launched a social media campaign voicing their concerns about how administrators handled former complaints of racism.
"These two young women took a very courageous stance by demanding that issues of race be at the forefront at BLS and across the district,'' Chang said. "Racism has a long history in this country and city. We will not solve this issue overnight, but we are committed to using this investigation as a systemic intervention. I look forward to working together with students and faculty to lead Boston Public Schools toward positive change.''