Local
Commuter rail service to South Station resumes after switch is fixed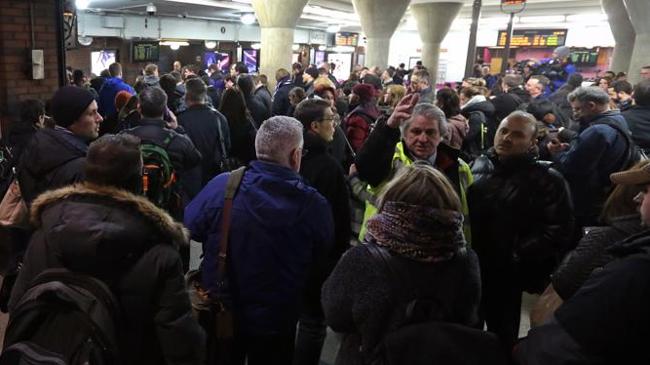 Yesterday's Amtrak signal system failure—that created chaos for commuter rail passengers attempting to reach South Station—has been resolved, and normal operations have resumed, according to Amtrak and the MBTA.
"Amtrak crews worked overnight to fix the switch problem early this morning,'' Amtrak spokesman Mike Tolbert told Boston.com Friday morning. "We are still looking at the root cause.''
MBTA spokesman Joe Pesaturo confirmed to Boston.com that all trains will go into South Station Friday.
On Thursday, an Amtrak signal system failure at South Station prevented many commuter rail trains from reaching the transit hub, making the morning and evening commutes difficult.
Officials believe the transportation trouble stemmed from a failure in the computer system that controls the switches on the tracks coming into South Station, according to The Boston Globe. The system was not accepting commands from dispatchers at the station.
Here's the latest from the MBTA Commuter Rail Twitter feed:
[fragment number=0]