Local
State police arrested a fleeing suspect after a violent car crash in Leominster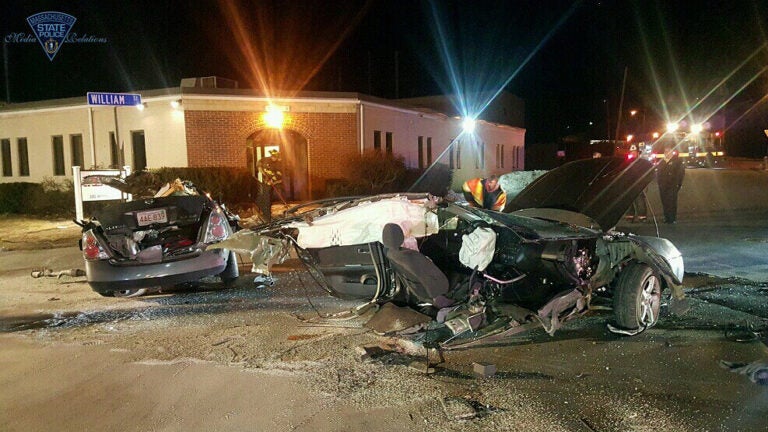 A man violently crashed his car after running a stop sign and fleeing from state police on Thursday night, according to a police statement.
The incident happened at about 6:15 p.m., when Raino Reyes, 39, of Leominster, ran a stop sign, police said. Massachusetts State Police Trooper Joseph Hall saw the traffic violation and tried to pull Reyes over.
"Trooper Hall activated his blue lights and siren but the vehicle sped away before the trooper could begin to pursue it,'' police wrote in the statement.
A few minutes later, Hall discovered a crashed car at the corner of Mills and Williams Street. Police say Reyes fled the crash site on foot. A short time after that, Leominster police found Reyes in a parking lot near the Market Basket at Searstown Mall and arrested him.
Reyes was charged with operating after license suspension, leaving the scene of a crash, and failure to stop for police. He was taken UMass Memorial Medical Center in Worcester, where he remained Friday under state police guard.
Once medically cleared, he will be booked and brought to court for arraignment, according to police.