Local
Donnie Wahlberg endorses Marco Rubio for president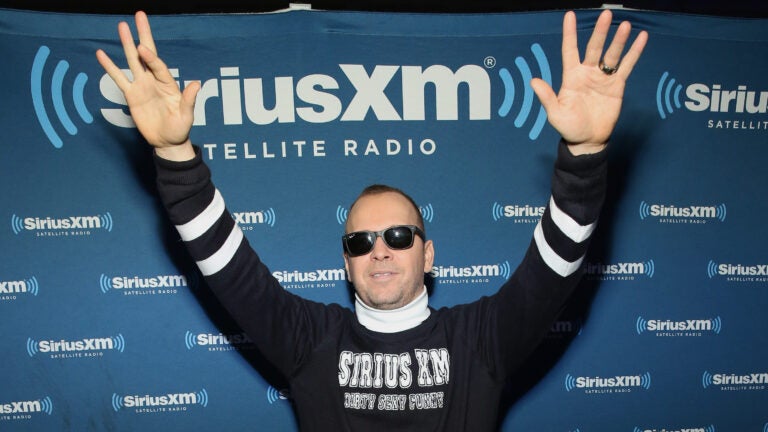 Donnie Wahlberg thinks Marco Rubio has the right stuff.
The Dorchester-born boy-band member-turned-actor-turned-hamburger-chain magnate is officially endorsing Rubio for the Republican presidential nomination.
"Even though we do not see eye to eye on every issue, I know that Marco is a man of principle who can be trusted to keep us safe and give each and every one of us a shot at the American Dream,'' Wahlberg said in a statement Sunday, just nine days before Massachusetts and 12 other states will vote for a Republican presidential nominee.
According to the Rubio campaign, Wahlberg will join the Florida senator at a North Las Vegas rally Sunday night with several Nevada politicians. Fellow reality TV star Rick Harrison, of Pawn Stars, will also be at the event.
"Marco is a humble man who has not forgotten his roots, and he will fight to make sure that where you come from does not determine how far you can go,'' Walhberg's statement said. "We need a leader like Marco to inspire a new Republican party and unite our nation, and I am proud to support him for President.''
Since August, Wahlberg had been supportive of Republican candidate Carly Fiorina, who dropped out after the New Hampshire primary.
[fragment number=0]
Within a few days, Wahlberg switched his tune to Rubio.
[fragment number=1]
[fragment number=2]
Bernie Sanders picked up Wahlberg's influential endorsement to be president of Sweden, for which the Vermont senator is currently ineligible.
[fragment number=3]
[fragment number=4]
[fragment number=5]
[fragment number=6]
In other, presumably unrelated news, Wahlburgers recently expanded into Rubio's home state, opening a new location in Orlando last week. It's no Mitt Romney endorsement, but at least the Florida senator (and milkshake fan) has Fluffanuttah frappes to fall back on.