Local
Pro-Ted Cruz robocall attacks Donald Trump over interview with NECN reporter
The call says Trump's response to a LGBT-rights question is "about tearing down our America.''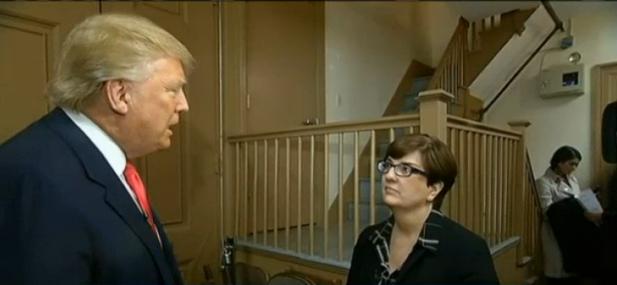 An interview between Donald Trump and NECN reporter Sue O'Connell was used as an attack against the Republican frontrunner in South Carolina by a pro-Ted Cruz group on the eve of the state's GOP primary.
In the pre-New Hampshire primary interview, O'Connell — who prefaces her question with the fact she is a lesbian — asks if "When President Trump is in office, can we look for more forward motion on equality for gays and lesbians?''
[fragment number=0]
"Well you can,'' Trump said. "We're going to bring people together, and that's your thing, and other people have their thing. We have to bring all people together and if we don't, we're not going to have a country anymore.''
Trump has in the past suggested he opposes same-sex marriage and recently told Fox News that he would appoint Supreme Court judges who would overturn the 2015 decision that legalized same-sex marriage nationwide.
A group supporting Cruz, however, tried to leverage Trump's answer to O'Connell. Courageous Conservative Political Action Committee sent out a robocall to South Carolina voters last week, questioning what Trump's answer meant.
BuzzFeed News obtained the audio:
[fragment number=1]
[fragment number=2]
"What does she mean by 'forward motion'? What's he agreeing to?'' the call's narrator asks. "It's not about tolerance anymore. It's about mandatory celebration. It's about forcing people to bake cakes and photograph gay weddings. Forcing clergy to officiate. It's about transgender bathrooms in your child's school. It's about tearing down our Judeo-Christian values. It's about tearing down our America.''
The call ends by urging voters to support Cruz, the socially conservative Texas senator.
"Ted Cruz for president — now, before it's too late,'' the narrator signs off.
Courageous Conservative Political Action Committee, which took credit for the call, also sent out a robocall last week attacking Trump and South Carolina Gov. Nikki Haley for the decision to take down the Conferderate Flag outside the South Carolina State House.
For her part, O'Connell — who is also the publisher of the Boston LGBT weekly Bay Windows — seemed to enjoy her 60 seconds of Palmetto State fame.
[fragment number=3]