Local
Donald Trump gets his first endorsement from a Massachusetts elected official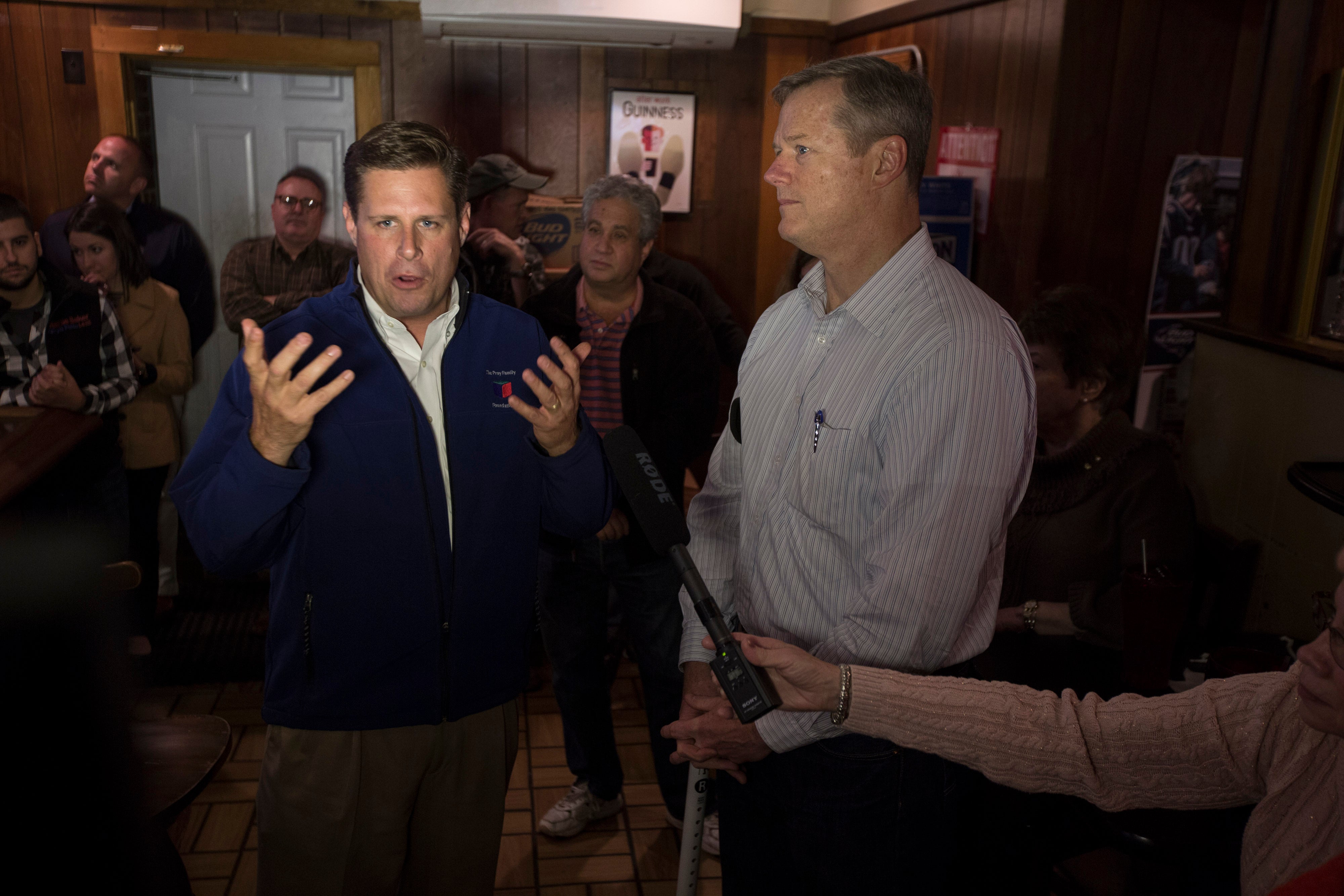 One week before the Massachusetts presidential primary, Donald Trump picked up his first endorsement from a sitting elected official in the state.
Geoff Diehl, a Republican state representative from Whitman, is backing the Republican billionaire presidential candidate, the first Massachusetts House or Senate member to do so publicly.
"We are very excited about this news!'' Trump's state director Dean Cavaretta and state field director Bonnie Johnson wrote Tuesday in an email. "Geoff has done so much in our state by leading the charge to Repeal the Gas Tax and stop the Olympics in Boston.''
Diehl announced he was joining the Trump campaign as a state co-chair Tuesday afternoon on the Howie Carr Show.
"His goals down in D.C. parallel what I've been trying to do in office since I got here,'' Diehl told Boston magazine Tuesday. "I've experienced here in Massachusetts what's happened with implementing the Affordable Care Act, Common Core, and they've been pretty big disasters. It's federal overreach. They've caused us major losses. D.C. comes in and it supersedes our decision-making on all that.''
The Republican state representative previously attended a Trump rally at the home of car-dealer mogul Ernie Boch Jr.
[fragment number=0]
Diehl recently ran for the 2nd Plymouth and Bristol Senate seat, but lost in November to Mike Brady, a Democratic state representative from Brockton. The Republican's state Senate campaign was endorsed by Gov. Charlie Baker, who has been openlycritical of Trump.
According to the campaign, Diehl will host an organizing event Saturday at Trump's recently opened Easton office.
Former Massachusetts Sen. Scott Brown is also scheduled to stop by a Trump phonebank Wednesday afternoon at the campaign's state headquarters in Littleton. Brown endorsed Trump for the Republican nomination before the New Hampshire primary.
A recent Massachusetts Republican primary poll showed Trump leading in the state with 50 percent of the vote.