Local
Investigation into Boston Latin's racial climate is closed, superintendent says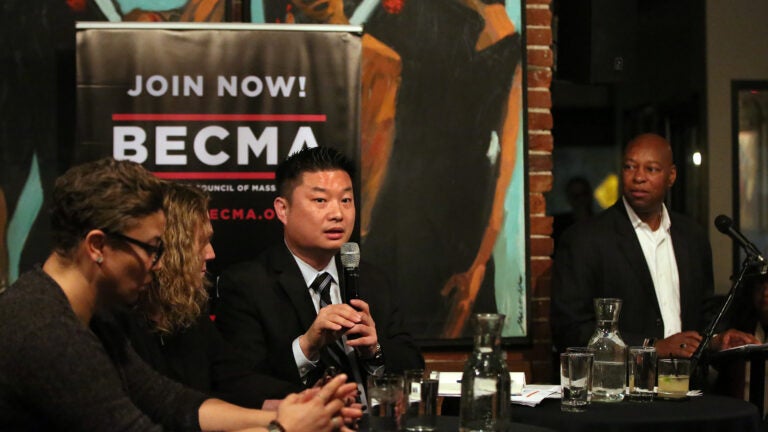 Boston Public Schools Superintendent Tommy Chang said there are no plans to reopen an investigation into race-related incidents at Boston Latin School. Change made the announcement while speaking about the state of the city's public education system Monday evening, The Boston Globe reported.
After a Monday afternoon meeting with president of Boston's NAACP chapter Michael Curry — who called for the removal of Boston Latin's headmaster Lynne Mooney Teta — Chang said he didn't see a reason to probe the school, even after Curry brought accusations of other race-related incidents to his attention and told him the NAACP has no faith in Teta's abilities as administrator, according to the Globe.
"He was sharing things with me,'' Chang said Monday. "But I've said to him if there are any specific incidents that we are not aware of, please come directly to me. Have families come directly to the Office of Equity. We're going to look at anything that comes to us.''
An internal review of the school last week found that administrators effectively investigated six reported incidents of racial intolerance at the school, but failed to adequately investigate another in which a student used a racial slur and made threats to a peer. Triggered by a student-run social media campaign intending to shed light on the school's racial climate, the report found that the school neglected to properly discipline the accused student or provide necessary resources to the alleged victim.
Still, many have expressed their approval of Teta, including 80 parents of current and former students who touted her abilities in a letter to Chang and Mayor Marty Walsh. Boston City Councilor Matt O'Malley — a Boston Latin alumnus — also praised her qualifications to handle the issue, the Globe reported.
"They are important concerns, and she is the right person to address them and make Latin School a robust, strong, and welcoming place for all,'' O'Malley told the Globe.
Read the full Globe story here.