Local
Man with history of sexual assault sentenced to life in prison without possibility of parole for Arlington attack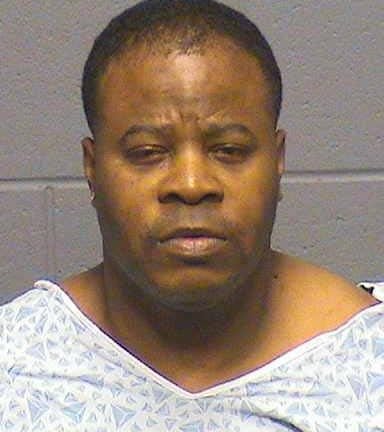 A Boston man described by prosecutors as having "a long history of violent and sexual assaults'' was sentenced to life in prison without the possibility of parole on Monday. Essie Billingslea, 46, was found guilty by a jury last month of breaking into the home of an Arlington woman in 2014 and raping her at knifepoint.
Judge Thomas Billings found Billingslea to be a habitual offender under "Melissa's Law,'' a crime bill that requires "serious violent offenders'' serve the maximum penalty without the possibility for parole for their third conviction of a violent crime, the Middlesex County District Attorney's office.
"The defendant in this case is a violent offender who has displayed a consistent pattern of dangerous and frightening behavior,'' District Attorney Marian Ryan said in a statement. "Now that he has been found to be a habitual offender, today's sentencing ensures that the defendant will serve the entirety of his sentence for the brutal rape he was convicted of and that he will be unable to reoffend.''
On the evening of June 1, 2014, Arlington police received a request from a concerned friend to check on the victim. When they arrived on the scene, police found a man, later identified as Billingslea, fleeing the building.
Billingslea was given the life sentence on charges of aggravated rape, armed assault in a dwelling, and home invasion, according to the DA's office. He was also sentenced to 10 years on the charge of kidnapping, 20 years on the charge of assault with the intent to rape, and 25 years probation on the charge of breaking and entering in the daytime and assault with a dangerous weapon. The judge also ordered Billingslea to have no contact with victims or witnesses and is not allowed to profit from the crime.
Billingslea has three previous sexual assault convictions on his record. In 2013, he was released from almost 20 years in custody for his third rape conviction when a jury determined he no longer posed a threat.
Attorney information for Billingslea was not immediately available.