Local
Teen who allegedly triggered shelter in place order at UMass Amherst had BB gun, not firearm, authorities say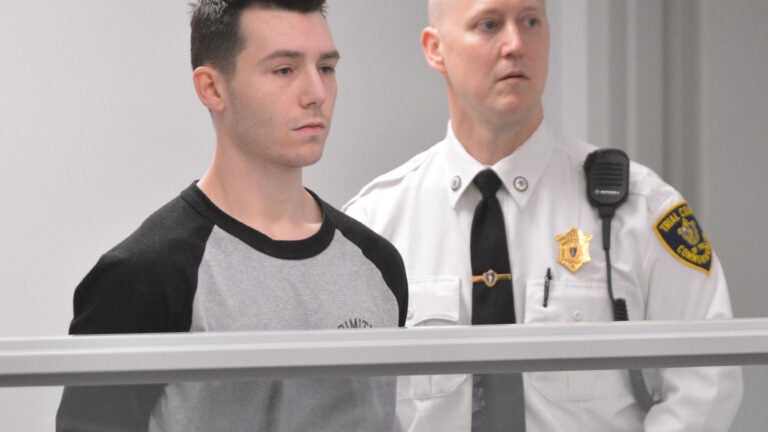 A Framingham teen who allegedly triggered a campus-wide shelter in place order at University of Massachusetts Amherst after showing a weapon was carrying a BB gun rather than a firearm, according to the Northwestern District Attorney's office.
William McKeown, 19, was arraigned for a second time in Eastern Hampshire District Court Wednesday morning and charged with armed robbery, assault and battery with a dangerous weapon, and assault and battery, according to the D.A.'s office. McKeown was initially arraigned Monday and held without bail until Wednesday's arraignment.
On Wednesday, the commonwealth filed a motion to amend the criminal complaint against McKeown, clarifying that he did not show a firearm in the incident but instead was carrying a BB gun, Mary Carey, a spokeswoman for the D.A.'s office told Boston.com. His bail was set at $7,500, she said.
UMass Amherst issued the shelter in place order last Thursday after campus police received a report of a "hostile armed person'' in Pierpont Hall, a first-year dorm. The order was lifted later that evening and McKeown was arrested Friday in connection to the incident.
Authorities say McKeown, who is not a UMass student, entered the dorm along with a resident and a second suspect who police only know as "Big Al.'' The two allegedly came to sell marijuana to the student, but a disagreement between the parties led McKeown to steal $120 and assault the student, hitting him in the head with the butt of a gun, according to police.
Should McKeown post bail, he will be placed on house arrest and subject to GPS monitoring and random drug and alcohol testing, according to the D.A.'s office. McKeown's case was continued to April 11 for a pretrial conference, authorities said.
McKeown's attorney did not immediately respond to request for comment.