Local
Watch this robot get bullied by its creators
The humanoid from Boston Dynamics might get knocked over, but it doesn't stay down for long.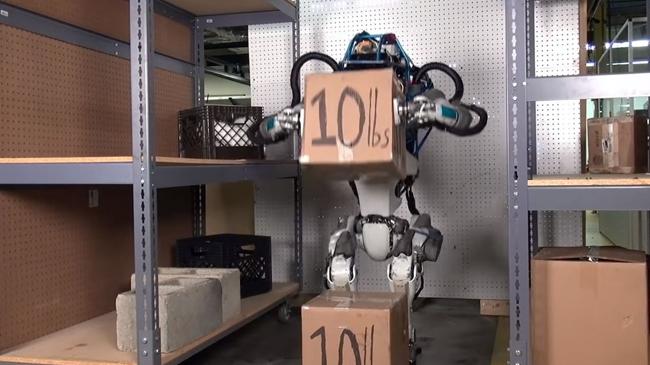 A Waltham-based robotics company has built an eerily human-like robot able to withstand repeated bullying at the hands of its creators.
The new version of Atlas, a humanoid robot engineered by Google-owned Boston Dynamics, debuted in a video Tuesday. To show off its hardiness, researchers put Atlas's skills to the test, attempting to confuse it by moving objects out of its reach or knocking it to the ground.
Last year, an older version of Atlas competed from $2 million in the DARPA Robotics Challenge, but was too uncoordinated to take home first place, falling over and struggling to right itself.
This time around, Atlas is much more agile. A few inches shorter and nearly half the weight of its predecessor, Atlas stumbles when pushed, but doesn't fall as easily, and can even get back up when researchers push it to the ground with a hockey stick. It can open doors and walk on snowy or uneven terrain, using sensors in its body and legs to navigate inclines as well as stereo sensors in its head to evade obstacles.
Even when researchers seem to torment Atlas by hitting a 10-pound box out of its grasp or pushing it from its reach, the nimble robot manages to find the object and pick it up again. It might seem like a cruel way to show off the humanoid's skills, but hey, if Atlas gets too upset, it's already proved it can open the door for itself and walk away on its own.