Local
'Whitey' Bulger spent 30 days in solitary confinement for sexual activity in prison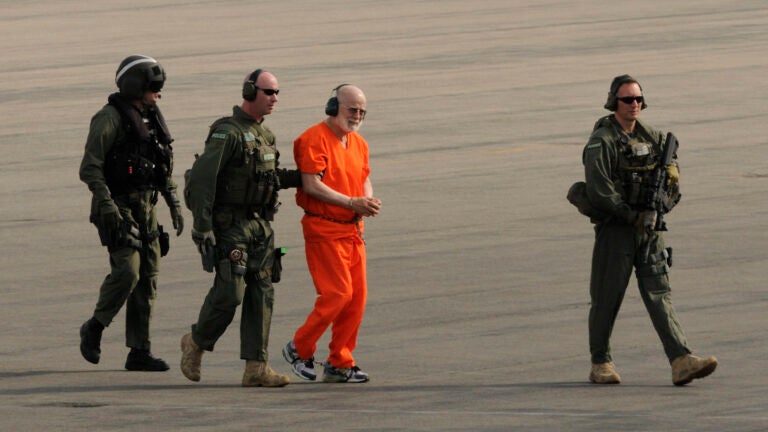 James "Whitey'' Bulger was disciplined at a Florida prison last June for alleged sexual activity in his cell, theThe Boston Globe reports.
While a male corrections officer was making early morning rounds at the US Penitentiary Coleman II, the now 86-year-old was reportedly seen masturbating in his cell with the lights on, according to prison documents obtained by the Globe.
The prison prohibits any sexual activity by inmates. Authorities put Bulger in solitary confinement for 30 days, halted his commissary and email privileges for 120 days, and confiscated his personal property for 30 days, the Globe reports.
The documents showed Bulger denied the sexual activity, saying he was applying medicated powder to an irritation on his genitals.
"I'm 85 years old. My sex life is over,'' Bulger told a disciplinary hearing officer in June, according to the Globe.
Bulger appealed the disciplinary action, even though he already served his punishment. If he prevails, the sanction would be removed from his record, the Globe reports.
Bulger is serving a life sentence for participating in 11 murders. His attorney declined to comment to the Globe on the incident.
Read the full story at the Globe.