Local
Presidential politics bleeding over onto Beacon Hill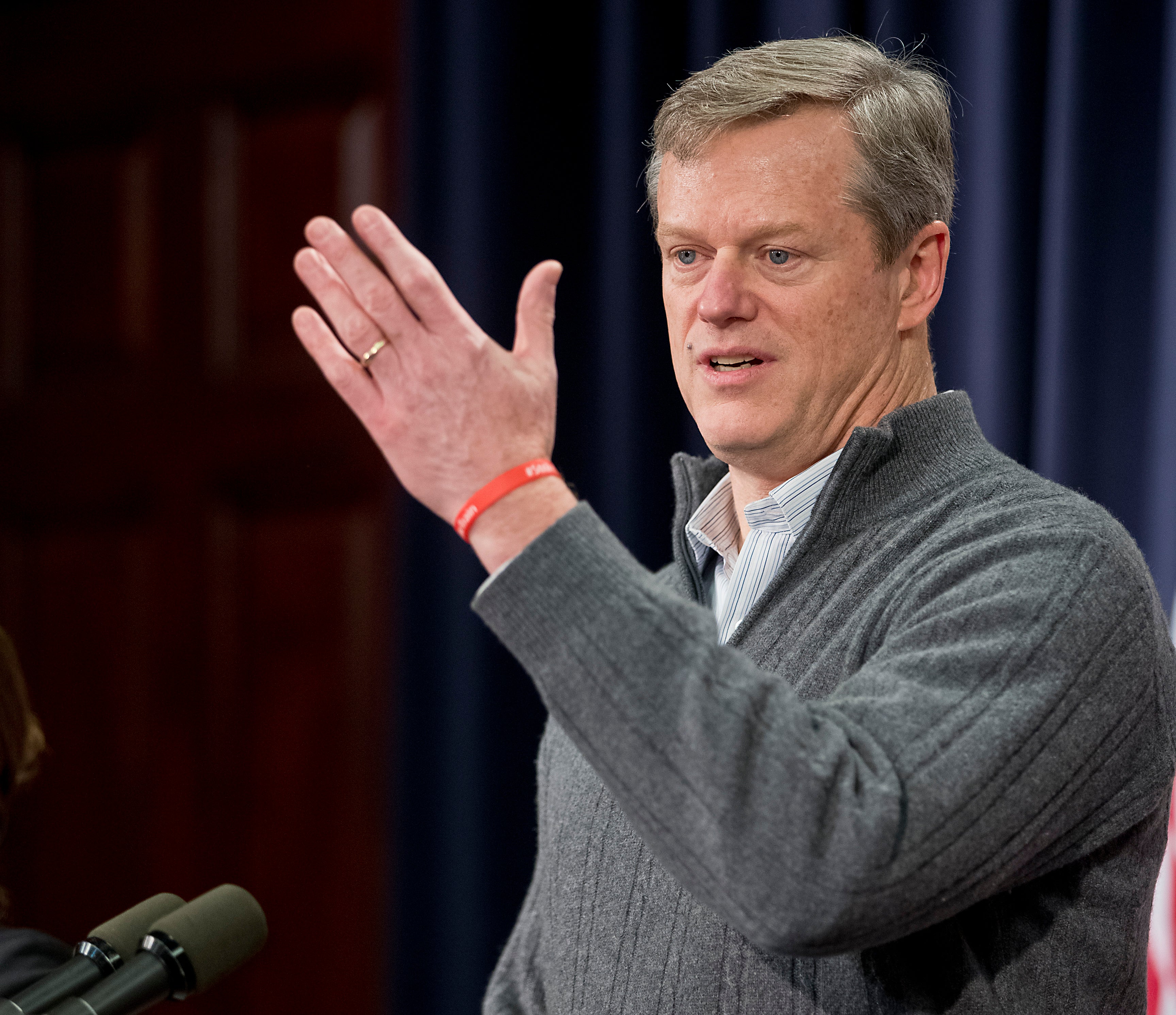 BOSTON (AP) — Presidential politics are starting to bleed over onto Beacon Hill with past and present elected figures wading into the scrum — even as others are trying to keep their heads above the fray.
Some, like Republican Gov. Charlie Baker, have tried both paths.
Baker initially steered clear of the primaries saying he wanted to focus on his day job working for the people of Massachusetts.
Then, just days before the New Hampshire primary, Baker expressed concerns about Donald Trump's campaign and publicly endorsed Republican New Jersey Gov. Chris Christie, even appearing with him at a campaign event.
After a disappointing finish, Christie dropped out and on Friday endorsed Trump, much to the surprise of Baker.
Not only is he not planning to endorse again, Baker said — defaulting to his original position — he's not even sure who he's voting for, although he said Trump and Ted Cruz aren't likely to get his ballot.
''I'm going to focus on my day job,'' Baker told reporters Friday.
Baker may be out of touch with the base of his party in the state.
A MassINC Polling Group survey for WBUR-FM released this week shows Trump, the billionaire New York businessman, well ahead of other Republican candidates among likely voters. The poll shows a much tighter Democratic race.
Massachusetts is one of 12 states that cast votes for party nominees on Tuesday.
Others are willing to jump into the deep end, particularly on the Republican side.
Former Massachusetts governor and 2012 GOP presidential nominee Mitt Romney said this week he thinks there's likely a ''bombshell'' in Donald Trump's tax returns, which Trump said on Saturday that he would release after the IRS completes an audit of several years of returns. Romney came under scrutiny in 2012 over his own tax filings.
Trump hit back, tweeting out that Romney was ''so awkward and goofy that we all should have known he could not win!'' That prompted a Romney retort: ''Methinks the Donald doth protest too much. Show voters your back taxes.''
While other Massachusetts Republicans are searching for alternatives to Trump — former Gov. William Weld recently endorsed Ohio Gov. John Kasich while former Republican Lt. Gov. Kerry Healey is supporting U.S. Sen. Marco Rubio — others are aligning themselves with the New York businessman.
Ex-Massachusetts U.S. Sen. Scott Brown, now a New Hampshire resident, has endorsed Trump and has been mentioned by Trump as a possible running mate.
The jostling isn't limited to the GOP.
While Hillary Clinton has much of the Massachusetts Democratic establishment locked down— including Attorney General Maura Healey, Boston Mayor Marty Walsh and nearly every member of the state's all-Democratic delegation — there is one noticeable exception.
The deafening silence surrounding U.S. Sen. Elizabeth Warren's failure to endorse in the Democratic primary even caught the attention of Baker, who suggested reporters try again to pin her down.
Warren is the only member of the state's congressional delegation not to choose between Clinton or Bernie Sanders.
Clinton and Sanders both see Massachusetts as a possible win. Clinton has institutional backing while Sanders, who echoes many of Warren's economic themes, sees an opening in the state's bevy of college students and left-of-center primary voters.
The new poll shows Trump with the support of 40 percent of likely Republican voters in Massachusetts, with Rubio and Kasich each receiving the backing of 19 percent. Cruz trailed with 10 percent, followed by Carson with 5 percent and 7 percent undecided.
The poll shows a much closer race among likely Democratic voters, with Clinton capturing 49 percent of those polled compared with 44 percent for Sanders and 7 percent undecided.
The telephone poll of 418 likely Democratic primary voters and 386 likely Republican primary voters was conducted between Feb. 21 and 23 and has a margin of error of plus or minus 4.9 percentage points.
Presidential year politics have even crept into relatively routine Statehouse activities.
On Thursday, Democrats in the Massachusetts Senate floated a resolution calling on the U.S. Senate to swiftly hold a hearing and vote on President Barack Obama's as-yet-unnamed nominee for the U.S. Supreme Court.
The question has become an issue in the presidential contest with Republicans saying the next president should fill the seat left vacant by the death of Justice Antonin Scalia while Democrats said it's the responsibility of the U.S. Senate to consider and vote on Obama's nominee.
Massachusetts Senate Republicans delayed consideration of the resolution.