Local
The nation's oldest transit system is recruiting techies on a startup website
The T wants to form a "quasi-startup'' team as it seeks to improve rider-facing technology.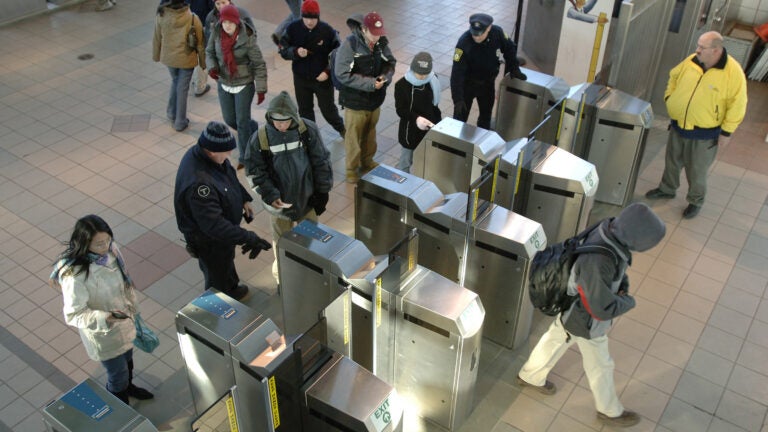 The agency that operates the nation's oldest subway system has posted a job opening on a startup-focused listings website.
"We are a hardware company that needs great software,'' the Massachusetts Bay Transportation Authority says on AngelList, a prominent national startup website.
The T's hunt for techies comes with the hiring of David Block-Schachter, formerly an executive at the technology-driven Boston shuttle service Bridj, as its chief technology officer. The hiring was described earlier this month by The Boston Globe as the T getting "technology religion'' in an effort to improve customer service through programming.
Block-Schachter said the T is hoping to hire a team of about 10 software engineers.
The T already has about 100 people working in technology-information, including employees and contractors, according to spokesman Joe Pesaturo. For the most part, they generally work in specific divisions, such as workforce management software, Block-Schachter said. The new team will work across multiple projects, all of which will all be rider-facing, he said.
Block-Schachter agreed that it's jarring to see the T—with its aging infrastructure and outdated technology (to say nothing of its status as a public agency)—listed as ''one of 16,746 startups hiring on AngelList.'' In fact, he said, that's the point.
"That was the intention. We need to look for great people to come here to join the other great people at the T, in places we don't usually look. We need to change the perception,'' he said. "There's some fantastic technologists [at the T]. … And that isn't necessarily the perception especially in the startup and engineering worlds.''
The job listing describes the T's tech division as a "quasi-startup.'' Block-Schachter stressed the "quasi,'' acknowledging it would be a "very small part of a very large organization.'' The T "isn't going to be the first'' organization to adopt new technology, but increasing the emphasis on software engineering will prevent it from falling years behind trends, he said.
Salaries for engineers are listed as ranging between $80,000 and $160,000 per year.
Block-Schachter said that once the T hires the team of engineers, it will try and bang out some "quick hit'' projects in the coming months. For example, the MBTA wants to improve the data it releases to third-party developers that create apps that track the status of buses and trains.
Down the road, he said, bigger software projects would likely include developing new payment systems. T officials have previously pointed to instituting an "open payment'' system, which could allow riders to pay with mobile devices or credit cards, as a goal. The job listing also describes dispatching and service planning systems as software-enabled goals at the agency.