Local
Hillary Clinton, Bernie Sanders will both be in the Boston area less than 24 hours before the primary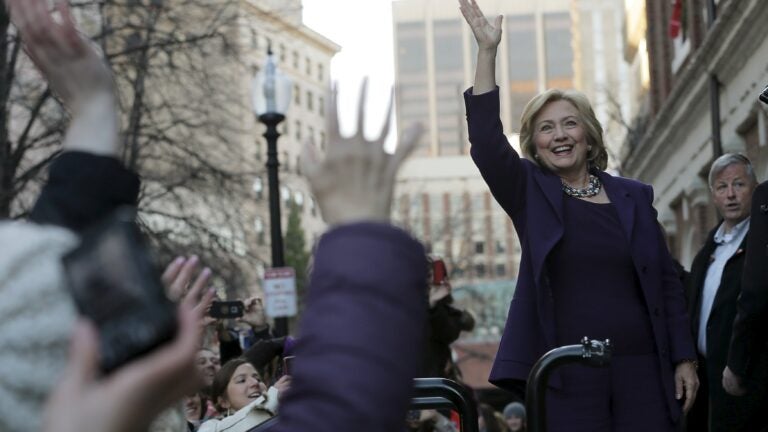 The Democratic presidential primary is descending on Boston on the eve of Super Tuesday.
After a Monday morning rally in Springfield, Hillary Clinton will "lay out her plans to raise wages and break down the barriers that hold too many Bay Staters back'' at a noon get-out-the-vote event at Old South Meeting House in Downtown Crossing.
Hot off a blowout win Saturday in the South Carolina primary, it will be the former secretary of state's first public event in Massachusetts since her November rally at Faneuil Hall, where she was officially endorsed by Boston Mayor Marty Walsh.
Doors open to the event, which is free and open to the public, at 10:45 a.m.
That same day, Sanders will rally supporters just outside of the city in Milton. The Vermont senator's campaign has planned a 7 p.m. rally at Milton High School.
"He will discuss a wide range of issues important to the people of Massachusetts, including making college affordable, getting big money out of politics, and combating climate change,'' according the campaign.
Doors open to the event, free and open to the public, at 4:30 p.m.
Sanders drew an estimated 20,000 people to an October rally at the Boston Convention Center, but he has also visited Massachusetts more recently, including for a rally last Monday at UMass Amherst.
Recent Massachusetts polls show the two Democratic candidates within the margin of error ahead of Tuesday's primary. Massachusetts is one of 11 states where residents will vote for a Democratic presidential nominee on Super Tuesday (Alaska will also hold its Republican caucus).
The Bay State is one of five or so states where the underdog Vermont senator has said he thinks his campaign can win Tuesday. Clinton is expected to roll to more South Carolina-esque blowouts in the South.