Local
Patriots owner Bob Kraft praises 'very close friend' Donald Trump on eve of Mass. primary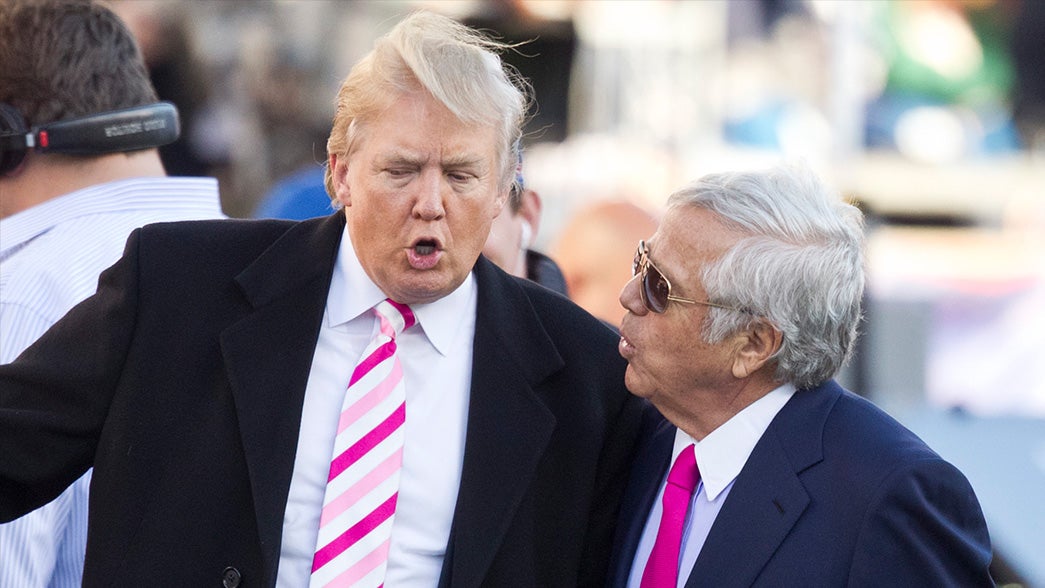 It's no news that Donald Trump is friends with a particular member of the New England Patriots. But he has another relationship that goes all the way to the top.
In a statement to The Boston Globe, team owner Bob Kraft had "glowing words'' for the Republican presidential candidate and friend on the eve of the Massachusetts primary.
While Kraft said he was uncomfortable talking politics publicly, he and Trump "have had a lot of fun together socially, including a very memorable evening in 2005 when I had the privilege of being at his and Melania's wedding.''
Kraft also said Trump "went above and beyond'' to support him following the death of his wife, Myra, in 2011.
"I will always be grateful to him for his thoughtfulness and his continued friendship,'' Kraft said.
The owner's statement Monday, which stopped short of endorsing the billionaire real estate mogul, came after "months'' of denied requests for comment.
[fragment number=0]
But don't tell Trump about his "good friend's'' campaign contribution history.
According to Federal Election Commission records, Kraft's diverse portfolio of political donations includes the 2013 Senate campaign of Trump's now-rival Marco Rubio, as well as nearly $60,000 to President Barack Obama's 2012 joint fundraising committee.
To be fair, Trump himself has bragged about his own history of donating to candidates of all stripes as a matter of business, so perhaps he would be proud of his wealthy peer's political acumen.
Read more about Trump's history with Kraft, including his role in advising the Patriots owner about buying the team in 1988, over at the Globe.