Local
After Vermont win, Bernie Sanders thanks home-state supporters, contextualizes results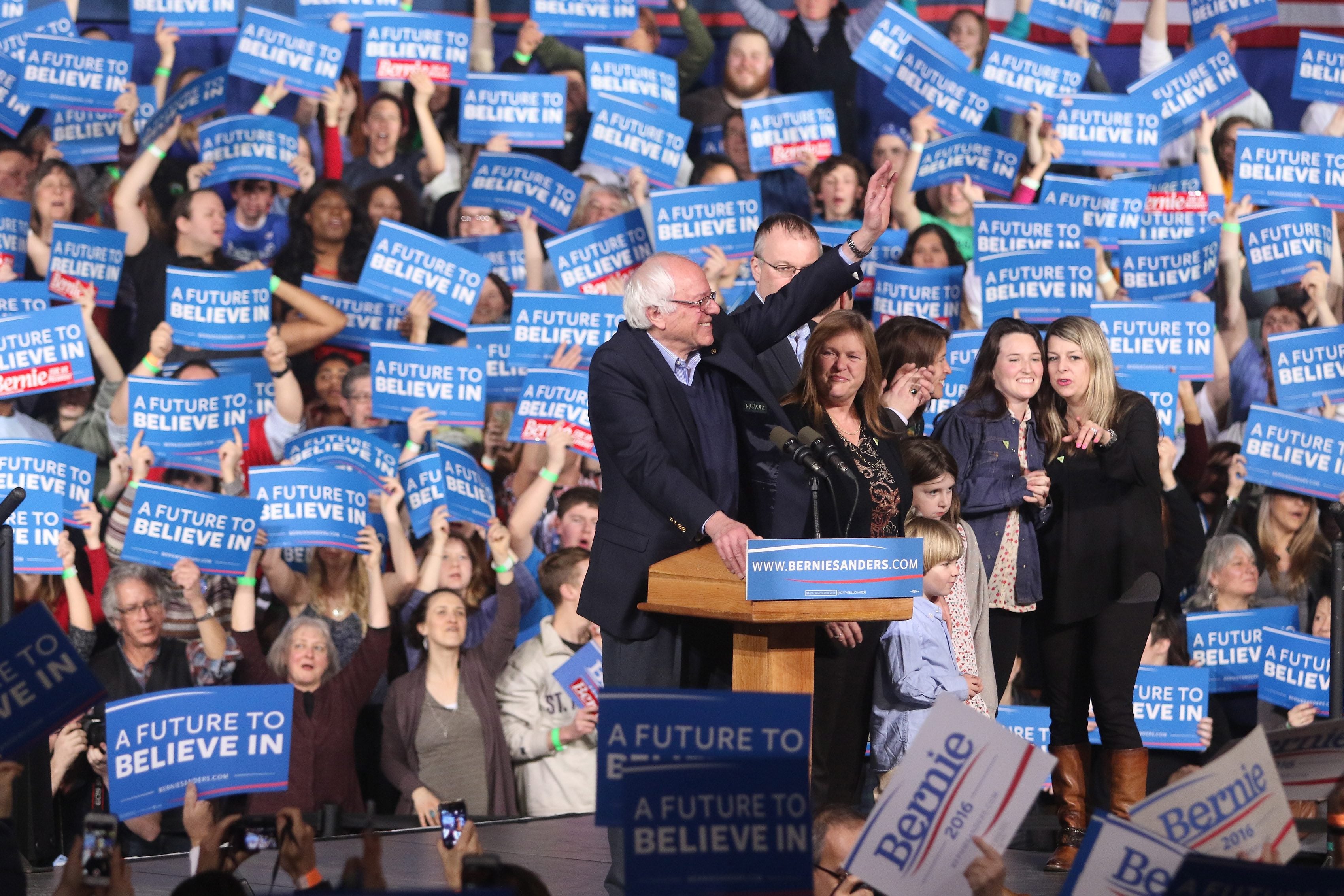 Bernie Sanders was out early to give his victory speech Tuesday, after outlets called a victory for the Vermont senator in his homestate shortly after polls closed there at 7 p.m.
"You know, we want to win in every part of the country that goes without saying,'' Sanders told the crowd of raving supporters in Essex Junction, Vermont.
"But it does say something and means so much to me that the people who know me best, the people who knew me before I was elected, who knew me as mayor, congressman and know me as senator, have voted so strongly to put us in the White House,'' the senator said.
However, Sanders tempered the jubilation by contextualizing election results in other states, where his opponent Hillary Clinton is expected to win.
"Let me remind you of what the media often forgets about,'' Sanders said, noting that the delegate allocation in the Demcratic primary is not winner-take-all.
"If you get 52 percent, you get 48 percent, you roughly end up with the same amount of delegates in a state,'' he said. "By the end of tonight, we are going to win many hundreds of delegates.''
By 9 p.m. Tuesday, media outlets had called Alabama, Arkansas, Georgia, Tennessee, Texas, and Virginia by wide, double-digit margins for Clinton. Sanders campaign manager Jeff Weaver told CNN earlier Tuesday the campaign was committed to compete all the way to the Democratic convention.
"At the end of tonight, 15 states will have voted, 35 states remain,'' Sanders told his supporters. "And let me assure you that we are going to take our fight for economic justice, for social justice, for environmental sanity, for a world of peace to everyone of those states.''