Local
For some voters, there's no good choice in the Massachusetts primary
It's Super Tuesday, and voters in Dover, a GOP stronghold, are divided on who to support.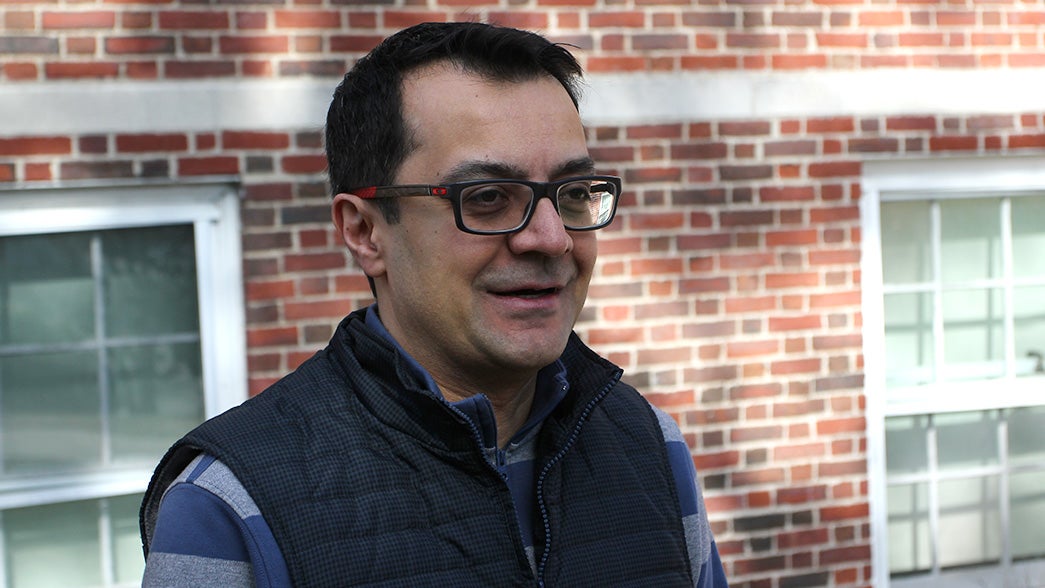 Al Sepehr is in trouble.
It's primary day in Massachusetts, and the 45-year-old doctor still doesn't know who he's going to vote for. And he's putting off his decision as long as possible. He was at town hall in Dover on Tuesday morning dealing with his taxes, but he just wasn't ready to walk into a voting booth.
"What I'm looking for is someone fiscally responsible and socially progressive who isn't an establishment candidate,'' he said. "I'm stuck.''
So far, he's coming up empty (though he has crossed Texas Sen. Ted Cruz and businessman Donald Trump off his list).
"If you don't decide 'til today, you're in trouble,'' he acknowledged.
Dover has one of the state's highest concentrations of registered Republicans, who comprise 25 percent of its nearly 4,000 voters. Another 57 percent are unenrolled, meaning they can pull either a Republican or Democratic primary ballot.
But this Republican stronghold seemed very blue Tuesday morning. Nearly all of the voters Boston.com spoke to had pulled a Democratic ballot and were voting for former Secretary of State Hillary Clinton or Vermont Sen. Bernie Sanders.
Not one said they chose GOP frontrunner Donald Trump.
"We don't need drama in the White House,'' an older woman who wouldn't give her name said of Trump. Instead, she said she voted for Florida Sen. Marco Rubio.
John Kasich got Mark O'Leary's vote. He said the Ohio governor just seems more moderate than the rest of the GOP field.
"The other candidates have obvious downsides,'' the 53-year-old manager said.
Lots of people said they didn't want their name used along with who they supported, especially Democrats. "In this town, you can lose friends,'' said one woman, a Clinton supporter.
Stephen Gulo, though, was in danger of losing a wife.
He told a reporter he was voting for Sanders. "I like the idea of a 72-year-old socialist fighting for me,'' the 72-year-old retiree said.
He apparently had not told his wife.
"I'm going to murder him when I get home,'' said his wife, Clinton supporter Alexis Dandreta.
Clinton has the most experience and Bernie is too old, she explained.
Joe Devine, 70, pulled a Democratic ballot and voted for Sanders just because he hates Clinton so much.
"I don't care for Trump,'' he said. "If he's the nominee, I'll probably vote for Sanders. And if it's Trump and Hillary, I probably won't vote.''
Related gallery: Scenes from the Super Tuesday primaries
[bdc-gallery id="511162″]