Local
Harvard is offering a free class about religion
"Religious Literacy: Traditions and Scriptures'' begins March 1.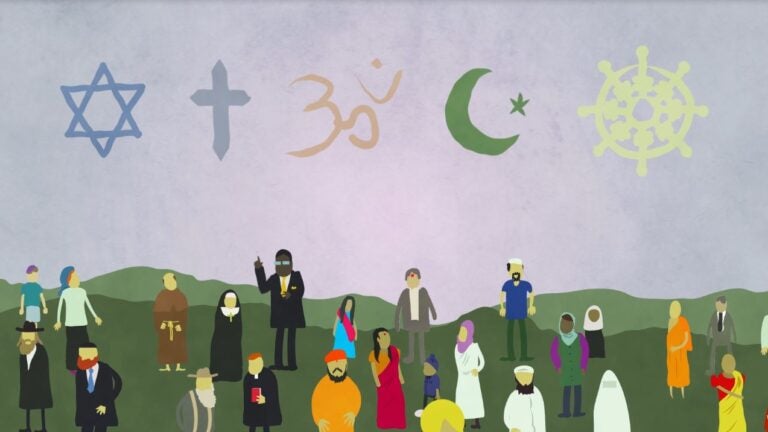 When Harvard professor Diane Moore begins teaching her newest course next week, she'll have students in 137 countries, including Kenya, Iraq, Iceland, and Cameroon.
You could be one of her students, too.
Moore is one of six religion professors from Harvard University, Harvard Divinity School and Wellesley College who will teach a free online series about world religions. The series, which begins on Tuesday, will be offered through an online learning platform called edX that Harvard launched with the Massachusetts Institute of Technology in 2012.
The class will help promote religious education by dispelling myths and promoting the idea that religious traditions are diverse, constantly evolving, and complex. Moore said Islam is one particular religion that people make assumptions about.
"Particularly in the West, there's an assumption that Islam is oppressive against women,'' she said. "And that general assumption is inaccurate for so many reasons. One really good example is the Sisters in Islam who are a group out of Malaysia. They've been organizing for many years to combat the patriarchal interpretation of law. If you believe assumptions, you make invisible so many of the efforts and lives of people within traditions.''
Students can partake in weekly live discussions through Google Hangout, and there will be a free in-person component on March 29 as part of the school's HarvardX for Allston program.
"This is an incredible opportunity for people to engage with people from around the world, of all different religions and experiences,'' Moore said.
But the course won't just address Islam. The series will include six different classes that will run for four weeks each. The first is an overview called "Religious Literacy: Traditions and Scriptures.'' The next five will dive into specific faiths, including Christianity, Buddhism, Islam, Hinduism and Judaism.
Moore expects about 46,000 people to participate in the courses over the next six months. So far, 21,475 people have signed up for the first section. In addition to having Google Hangouts with each other, participants will take a virtual tour of a church in Jerusalem built on the site of Christ's crucifixion and resurrection.
The widespread lack of understanding that exists in the world today feels dangerous to Moore, which is why she believes the course is so important.
"I don't believe a better understanding of religion will solve all the world's problems,'' she said. "But it will enhance our opportunity to engage with others. This is an incredible opportunity for students to engage with people from around the world.''
You can register for the course here.