Local
SHOP: A collection of Presidential gifts for Super Tuesday
Here are ten items that we think would go great in the Oval Office.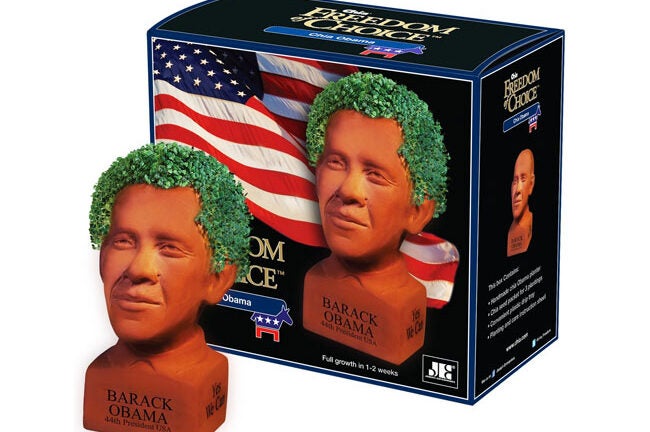 The history books have a lot to say about George Washington, but this biography presents a whole new view of our first President. A winner of the 2011 Pulitzer Prize for Biography.
Make your windowsill a little more Presidential.
Abraham Lincoln: Vampire Hunter
Who needs historical accuracy when you can have an axe-wielding POTUS slaying vampires left and right?
There was never a President more badass than Teddy Roosevelt. Seriously, check his Wikipedia page.
Boston's own, the lasting effects of JFK's presidency still ripples through the city and the nation.
Building a Lego model is a great way to pass the time with your kids.
The controversial 1977 Frost/Nixon interviews are dramatized like only Ron Howard can.
This series may not be historically accurate, but it sure makes our Founding Fathers look really cool.
The President's Stuck in the Bathtub: Poems About the Presidents
Funny (not to mention rhyming) tidbits about our Presidents make history lessons a lot more entertaining.
White Mountain Puzzles US Presidents
44 Presidents. 1000 pieces.
This article was not written by Boston.com editorial writers or advertising teams. Boston.com will receive payment if a purchase is made through the article.
All images courtesy of Amazon.com.