Local
Authorities identify the victims in Sweet Tomatoes crash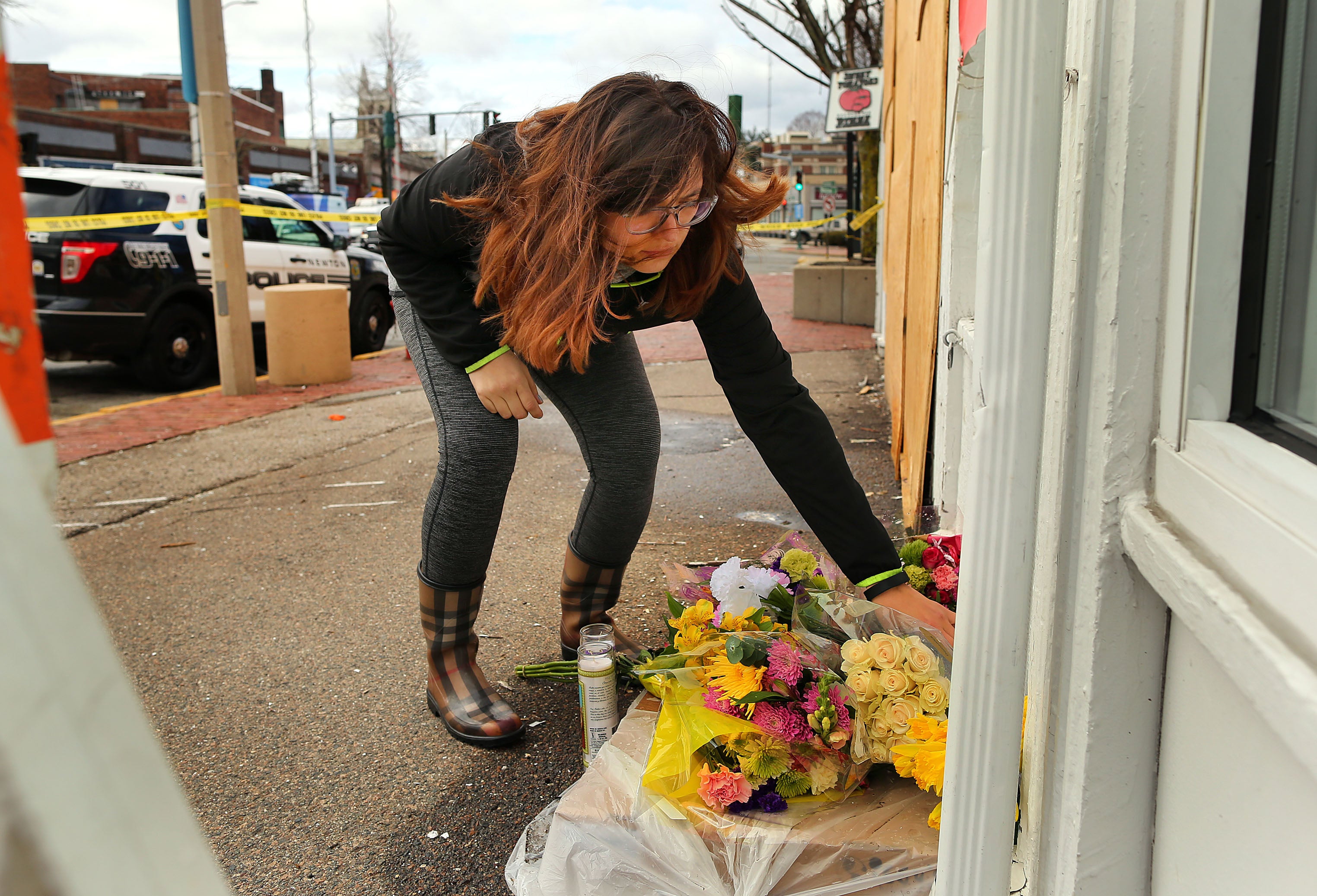 The two people killed when an SUV crashed into a West Newton restaurant on Tuesday were customers of the pizzeria.
The Middlesex District Attorney's office identified the victims Wednesday evening as Gregory Morin, 32 of Newton, and Eleanor Miele, 57, of Watertown.
The crash occurred around 6:15 p.m. when a man, identified by authorities only as a 55-year-old man from Newton, driving a Volkswagen SUV down Chestnut Street, crossed over Washington street into Sweet Tomatoes without appearing to brake, according to authorities. The impact significantly damaged the building's structure.
Officials said four of the seven other people injured inside Sweet Tomatoes were employees of the restaurant — a 19-year-old Marshfield woman , a 27-year-old Waltham man, a 34-year-old Dedham man, and a 32-year-old Dedham man.
Three customers — a 44-year-old Newton man, a 35-year-old Newton woman, and 30-year-old Brockton man — were also injured.
The DA's office said at least three of the injured have been treated and released from local hospitals.
Officials said the driver was seriously injured in the crash and is being treated at a local hospital. His license has been revoked as the investigation into the crash continues, according to the DA's office.
"Today is a very sad day in the City of Newton,'' Mayor Setti Warren said in a statement Wednesday. "The accident that occurred in West Newton last night was a terrible tragedy, and my heart goes out to the victims and their loved ones. I am extremely grateful for the first responders who did an extraordinary job under very difficult circumstances last night. We will continue to work closely with the District Attorney's office and law enforcement officials as developments unfold.''
Edward Desmond, Miele's brother, told The Boston Globe his sister stopped into the restaurant for pizza on her way to Our Lady Help of Christians parish to help stuff Easter baskets.
"We're shocked,'' Desmond told the Globe.
Warren announced Wednesday afternoon the city will hold a vigil on Thursday evening to honor the victims of the crash. The vigil will be held in Cpt. Ryan Park at 6:30 p.m., adjacent to the police department, which also mourned the city's loss on Wednesday.
[fragment number=0]