Local
New Hampshire state rep accused of trying to lure a minor on Facebook into having sex
Rep. Kyle Tasker has made headlines before.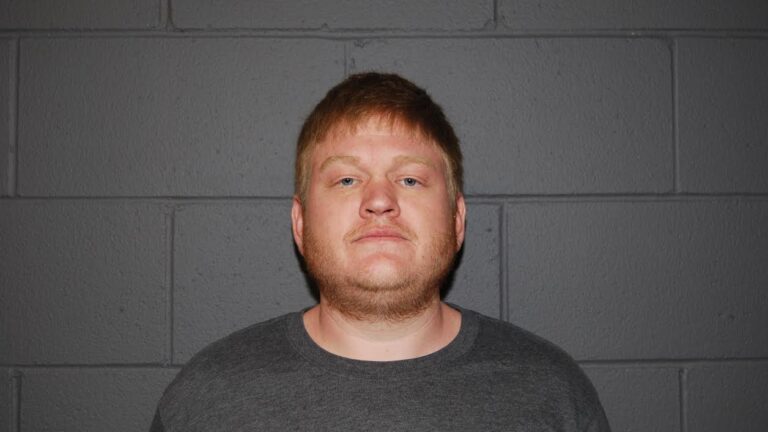 A New Hampshire state representative was arrested Tuesday, accused of having attempted to use Facebook to lure what he believed was a 14-year-old girl into having sex.
The three-term Republican, Rep. Kyle Tasker, of Nottingham, was in fact communicating with police, who arrested him upon his arrival at the meeting place he allegedly arraigned to meet the girl.
As well as one felony count of illegally using a computer to lure a minor, the 30-year-old Tasker was also charged with three felony counts of drug possession with intent to sell, according to NH Internet Crimes Against Children Task Force Commander Det. Sgt. Thomas A. Grella.
According to court documents obtained by NECN, Tasker sent a message saying "girls like you can get me in trouble.''
Nottingham Police Chief Gunnar Foss said the department conducted a six-week investigation after they got information Tasker was attempting to contact a minor online.
"That kicked in the Internet Crimes Against Children team,'' Foss told NECN. "They were monitoring a lot of his stuff, and found out through his communications that there was a significant amount of drugs at his home.''
Following Tasker's arrest Tuesday, police searched his 87 Smoke St. home and found "what prosecutors described as an enormous amount of controlled substances, including marijuana, hallucinogenic mushrooms and prescription pills, that looked to be packaged for distribution,'' reported NHPR.
According to Grella, Tasker is being held on $250,000 cash bail and the police are conducting an ongoing investigation.
Tasker, one of the state's 400 representatives, represents the towns of Candia, Deerfield, and Nottingham.
Both the New Hampshire Republican Party and Republican House Speaker Shawn Jasper called on Tasker to resign Wednesday.
[fragment number=0]
"Representative Tasker is facing serious charges that, if true, are beyond the bounds of human decency,'' Jasper said in a statement, adding that he immediately removed Tasker from his assignment on the House Children and Family Law committee. "It is clear that given the seriousness of these allegations, Rep Tasker will be unable to represent his constituents effectively, and should resign immediately.''
Tasker made national headlines in 2014 after he posted a meme on Facebook making a joke about domestic abuse.
"50,000 battered women and I still eat mine plain,'' the post, for which Tasker declined to apologize, said.
In 2013, he told the Huffington Post he did not believe black women were unfit to raise children, after he posted a video on his Facebook account that suggested such.
In 2012, Tasker made news when he dropped a concealed gun from his jacket onto the floor of the State House during a House Criminal Justice and Public Safety Committee hearing.
And in 2011, he — again, in a Facebook post — posed the hypothetical question whether he should be blamed for shooting a police officer who pointed a weapon at him, amid the consideration of a deadly force bill among legislators.