Local
Sorry guys, Jim Gilmore didn't actually win Chelsea
Turns out he only got two votes.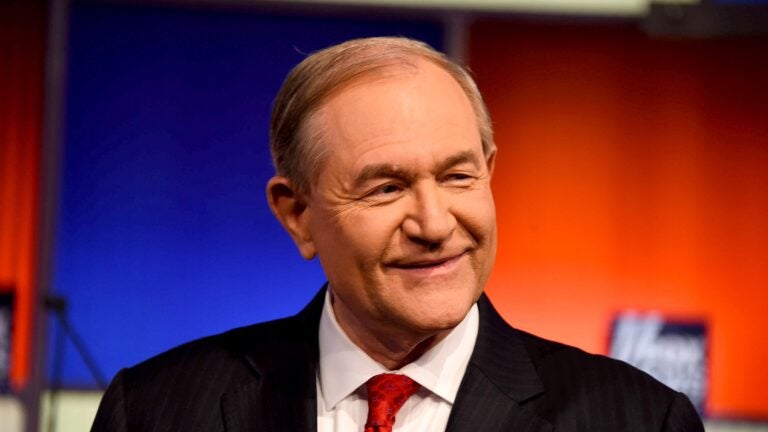 Update:
Former presidential candidate Jim Gilmore actually only received two votes Tuesday in Chelsea, according to an updated tally, after initial counts showed the former Virgina governor winning the Republican primary in the city.
The updated, unofficial results Wednesday instead show that Donald Trump was the top Republican voter-getter in Chelsea, with 466 ballots cast for the billionaire businessman.
The clerk's office told The Boston Globe that the initial error was due to the computer system that reported the results, which credited a large share of Trump's votes to Gilmore.
Original story below:
The Republican primary election in the city of Chelsea was dominated by a surprising name: Jim Gilmore.
Wait, who?
Gilmore, the former Virginia governor, ran a near-nonexistent campaign, hovered at zero percent in the polls, repeatedly failed to qualify for the undercard debates, and finally dropped out of the race in mid-February. You'd be forgiven if you didn't know he even ran for president.
Yet according to city tallies in Chelsea, Gilmore received 366 votes, good for 47.2 percent of the total. Donald Trump came in second with 18.8 percent of the vote, followed by Chris Christie and Jeb Bush, who both dropped out of the race in the last few weeks.
Alas, Chelsea did not prove to be an indicator of Gilmore's success. He received just 1,080 votes in the entire state of Massachusetts. In fact, his total of 366 votes in Chelsea was about three times more than he received in all of New Hampshire.
So how did this all happen? Thankfully, social media sleuths tried to get to the bottom of it.
[fragment number=0]
[fragment number=1]
[fragment number=2]
The likeliest explanation is a reporting error, in which each of the candidate's names was shifted a line down. Correcting that would put Trump at 47.2 percent support and Ted Cruz at 18.8 percent, followed by Marco Rubio and John Kasich. Those results are much more in line with the rest of the state.
Chelsea's city clerk did not immediately respond to a request for comment.
For now, though, Gilmore can say he won the overwhelming support of a city. And all he had to do was drop out of the race.