Local
Charlie Baker walks out on reporters after repeatedly being asked about Donald Trump
"Actually, I have a day job,'' the Massachusetts governor insisted.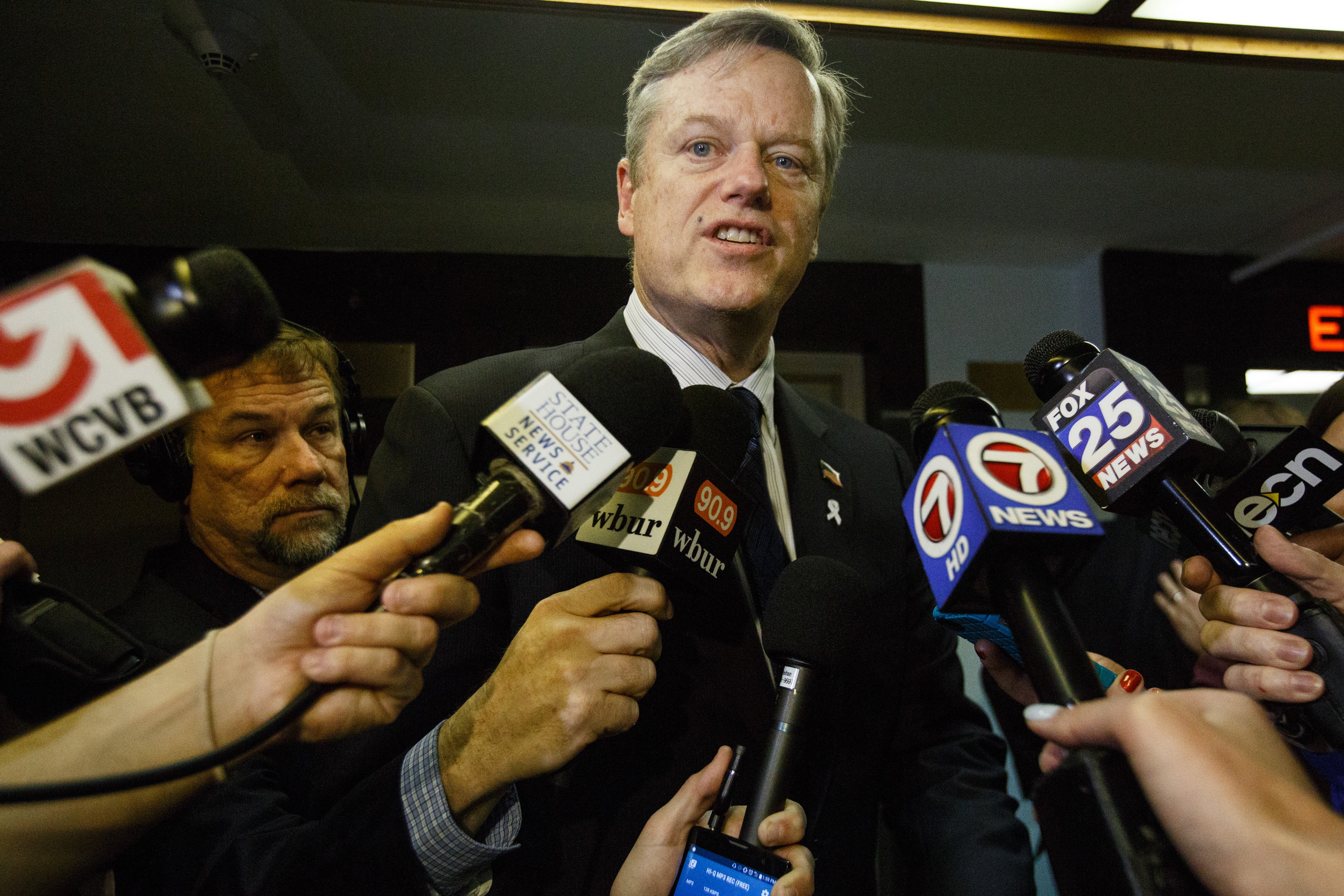 Seems like Gov. Charlie Baker is really tired of being asked about Donald Trump.
"Actually, I have a day job; I spend most of my time doing it,'' the Massachusetts governor said Thursday, after he was asked by reporters at the State House if he watched Mitt Romney's speech condemning Trump.
He said he hadn't, and became increasingly irritated as reporters continued to ask him about Trump and Romney's feud.
[fragment number=0]
Baker told reporters earlier this week he would not vote for Trump in the general election if he is the GOP nominee and has harshly criticized many of the Republican presidential candidate's views in the past. He would not say who he voted for Tuesday.
"I'm not interested in talking about this,'' the governor said Thursday. "If you guys want to talk to me about my day job, that's fine, but I'm not going to talk about this.''
After reporters continued to attempt to get Trump-related questions in, Baker relented.
"The commentary you've heard throughout the political campaign is how important it is for Washington to get stuff done and get his act together,'' Baker said. "And that's a point of view and a perspective that's shared by many Americans, including me.''
He added that the bipartisanship achieved in Massachusetts stands in "stark contrast with what's going on in D.C.''
Baker than proceed to take the next question.
"Governor, Mitt Romney said that Donald Trump…'' a reporter began. But before he finished his sentence, Baker had heard enough.
"See you guys later,'' the governor said, before turning around and walking away.
[fragment number=1]