Local
There are now 6 confirmed cases of mumps at Harvard University
Officials have asked the students to "self-isolate'' for five days.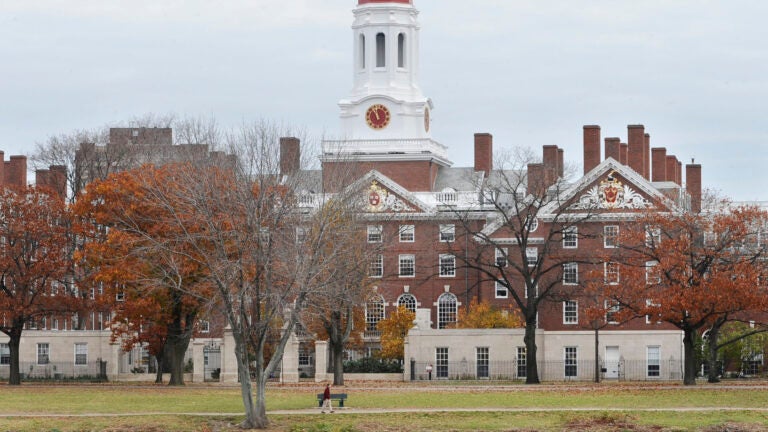 Six Harvard students have confirmed cases of mumps, a contagious viral infection of the salivary glands.
In a letter to the school community, Dr. Paul Barreira, director of Harvard University Health Services, said the infected students are "in isolation.'' The students have been advised to "self-isolate for five days after the onset of salivary gland swelling,'' according to Barreira.
Mumps is spread through saliva or mucus from the mouth, nose, or throat. It is contracted through coughing and sneezing and sharing items such as cups and utensils. Patients with mumps are contagious for a period before and after they begin to show symptoms.
The most common symptoms are fever, headache, muscle aches, tiredness, loss of appetite, and swollen and tender salivary glands. Though rare, mumps can also cause swelling of the heart and joints, meningitis (swelling of the brain and spinal cord), and encephalitis (swelling of the brain), officials say.
Barreira said people experiencing facial swelling, jaw pain, earaches, or testicular swelling should not attend public activities and should call a health official.
The MMR vaccine (measles-mumps-rubella), which many people received as a child, can help prevent contracting mumps. However, according to Barreira, you may still get infected even if you've been vaccinated. People who have previously had mumps are considered immune to the virus.
Harvard is working with the Cambridge Public Health Department and the Massachusetts Department of Public Health to determine the scope of the exposure at the school. The Cambridge Public Health Department has posted a mumps advisory on its website.