Local
Despite high achievements, undergraduate women at MIT are more likely to feel inferior, study finds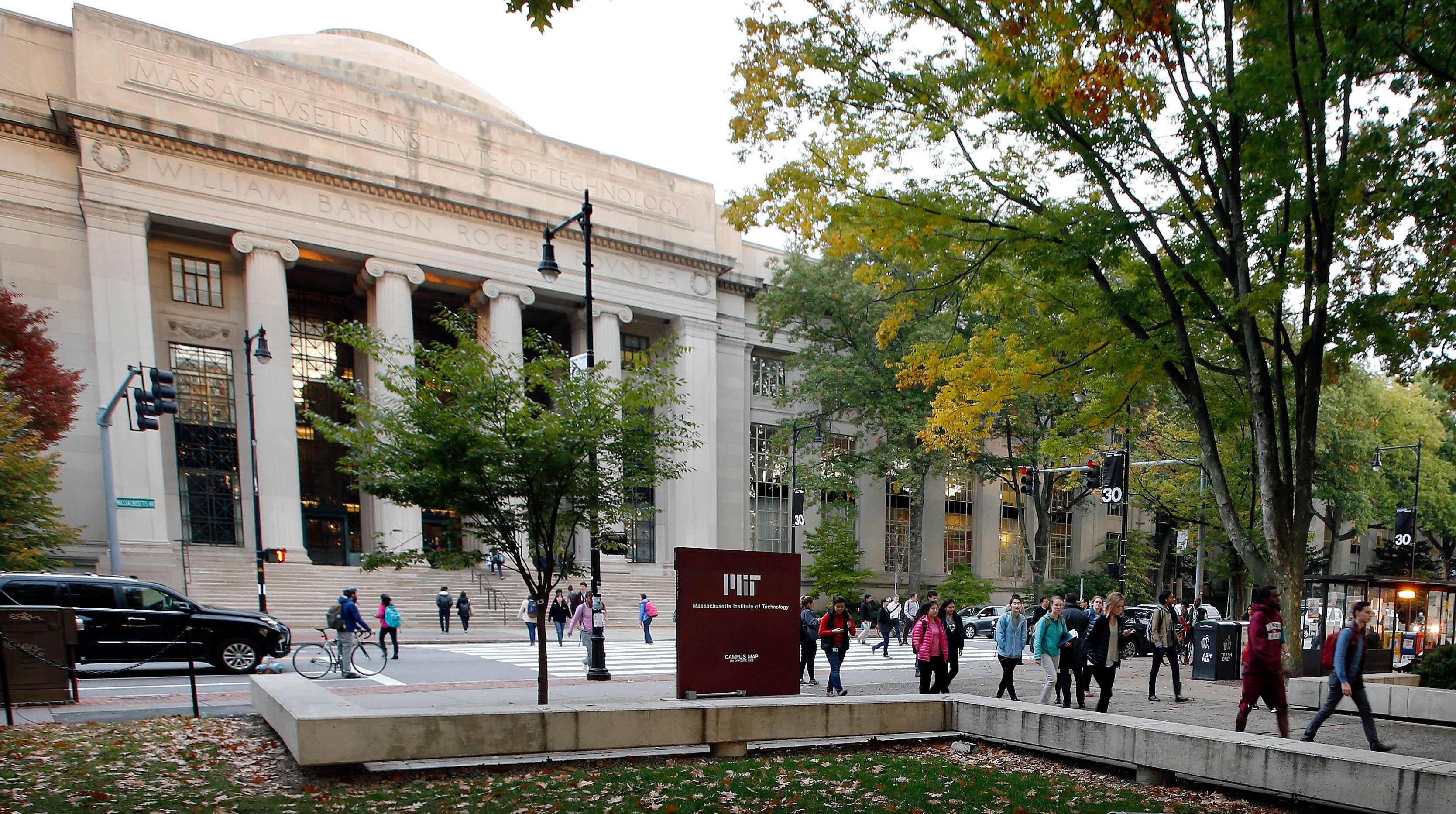 It's hard to imagine the 8 percent of applicants who receive acceptance letters to MIT feeling inferior, but it's a sentiment more common than one might think — especially among female students.
That's what a report conducted by two undergraduate students, Caroline Chin and Kamilla Tekiela, and released last week found. The multi-year survey, The Status of Undergraduate Women at MIT,'' looked at differences in academics, leadership, campus life, and self perception between genders to see how undergraduate men and women experience MIT differently. And it concluded that women are significantly more likely to believe they don't belong at the insitution.
"One of the biggest findings was that although females are less confident at MIT, they have higher GPAs by the time they graduate,'' Tekiela told Boston.com. "I think the most shocking finding was seeing the difference where women are excelling academically and doing very well here, but their level of confidence isn't the same.''
The university's current enrollment is comprised of 46 percent women and 54 percent men — a gender distribution that doesn't coincide with the national average, which hovered around 56 percent female and 44 percent male in the fall of 2013, according to the National Center for Education Statistics. Interested in the role gender played in the student experience, Chin and Tekiela, who are both seniors studying computer science, launched the study in 2014 to determine how men and women on campus evaluated themselves and the ways in which they were treated.
"I took a gender studies class my sophomore year in college,'' Chin said. "After taking that class, I was kind of trained for three hours every week to notice the ways that females and males were treated in the media. Because of that, I think I was very attuned to noticing differences in my peers at MIT and how they were treated.''
Unsure if the class was playing an undue influence on her view of gender and campus life, Chin had the idea to put her observations to the test.
"I really wanted to take a kind of data-driven approach to discover if this was perception or reality,'' she said.
After surveying 1,219 undergraduate students, Chin and Tekiela's study found that female freshmen might have less high school experience with computer programming, entrepreneurship, and engineering, but they catch up with or even surpass male students by graduation, shattering stereotypes that have long suggested women don't perform as well as men in STEM-based academics and careers.
"I commend Caroline and Kamilla for their leadership on, and commitment to, this very important topic,'' Chancellor Cynthia Barnhart said in a release. "Their report brings to light some of the different attitudes and experiences in our diverse community, and underscores the importance of continuing our efforts to make MIT a more welcoming and supportive place for all.''
Still, women are more likely to be impacted by "imposter syndrome,'' or the idea that feelings of inadequacy persist despite achieving clear success. Chin and Tekiela's study found that 13.6 percent of female freshmen felt less capable than their peers, while only 7.8 percent of men felt the same. By senior year, students in both genders reported feelings of inadequacy at higher rates, with 20.7 percent of women expressing the sentiment compared to just 9.3 percent of men. Men were also more likely to respond that they could learn as well as their peers (with 33.5 percent strongly agreeing to just 20 percent of women), and 46.7 percent strongly disagreed with the statement: "I believe others think I do not belong at MIT,'' while only 33.8 percent of woman said the same.
Imposter syndrome isn't uncommon at prestigious universities like MIT, Ed Bertschinger, a professor of theoretical astrophysics at MIT who sponsored the study, told Boston.com in an email. Still, he said he wasn't surprised that the phenomenon unevenly impacted the female student body.
"These differences are not absolute; there are many confident women students and diffident male students,'' he said. "On balance, though, female students are less self-assured than male students. If that leads them to avoid seeking challenging opportunities for growth, then we benefit less from their talents.''
While Bertschinger noted that gender isn't the only factor skewing experiences at MIT, he also said that improving the experience for undergraduate women has the potential to benefit the university.
"Many MIT students learn after graduation how good they really are when they go elsewhere,'' he said. ''I'd like to see all of our students assessing themselves fairly while in college, so that they can take best advantage of the learning opportunities.''
Following the findings, the study included a list of recommendations to the administration, including a restructuring of the advising program so that students have more contact and become more comfortable asking for help, creating workshops for incoming freshmen that can help to jumpstart skills they might be lacking, and strengthening the efforts to increase and retain female faculty. The students worked alongside MIT administrators, faculty, staff, and other students to compile the list of 11 remedies they believe could improve the undergraduate experience for women.
"Kamilla and Caroline's report serves as an important reminder that we must continually strive to ensure that all MIT students receive equal opportunities, encouragement, and recognition for their achievements,'' Dean for Undergraduate Education Dennis Freeman said in a release. "I look forward to working with faculty, staff, and students to address the important issues raised in this report, and to level the playing field for all of our students.''
Chin said they hope the study can extend beyond MIT's STEM-heavy environment and to other campuses where students study a variety of majors. They've already received emails from other universities who have taken an interest in their findings.
"I think what's interesting for us, being students at MIT, [STEM fields are] very male-dominated,'' she said. "I think our goal and our hopes for this report beyond the recognition on campus is for other universities to conduct similar studies about the gender experience across the board.''
See the full MIT study here.