Local
Mayor Walsh defends fare hike: 'The MBTA needs money'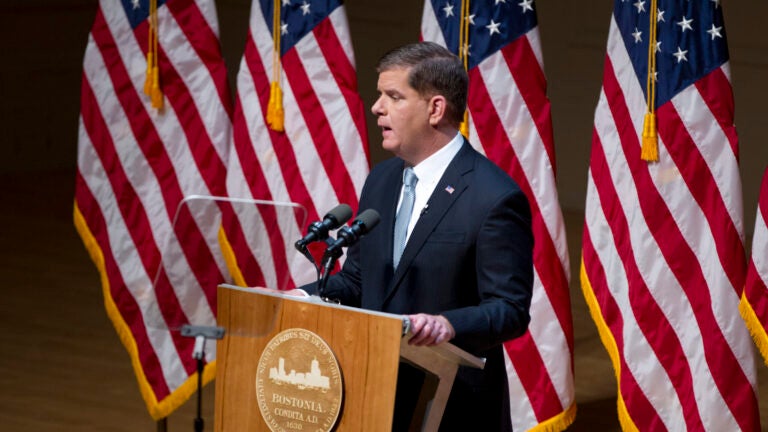 Boston Mayor Marty Walsh expressed general support for an MBTA fare hike on Thursday, according to State House News Service.
"Fare hikes are never positive. They're never popular, but the MBTA needs money,'' Walsh said before an event in Charlestown. "And that's the bottom line.''
The comment comes just a few days before the MBTA's Fiscal and Management Board is scheduled to vote on whether to accept one of two proposed fare hike plans. One option would increase overall systemwide fares 6.7 percent, while the other would increase fares 9.8 percent.
Walsh told State House News Service that the T has limited options for raising revenue.
"There's really two ways of revenue: One is by raising taxes; the other one's by raising fares,'' Walsh said.
MBTA riders have raised objections to the proposed fare hikes at various public hearings with T officials around the state. Opponents have argued that it's unfair to ask for fare increases after the T's widespread failures last winter, and that the hikes will hurt those most economically vulnerable.
Gov. Charlie Baker has defended the proposed increases on the MBTA, which is run by the state. In an interview with WGBH last month, he said the MBTA was still a "great deal'' compared to public transportation in other states, even with the proposed increases.