Local
St. Frances parishioners file motion with Supreme Court
The case asks the Supreme Court to review and reverse a decision by the Massachusetts Appeals Court.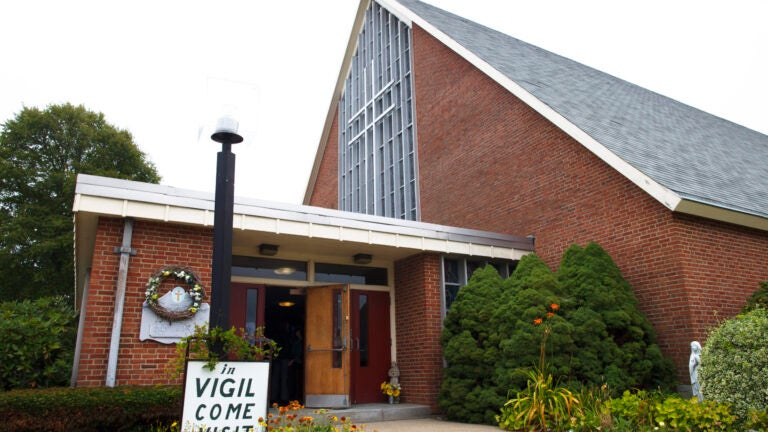 They've spent more than 11 years keeping a round-the-clock vigil in their beloved church so it will remain open. This week, in the ultimate "Hail Mary'' attempt, the Friends of St. Frances X. Cabrini filed a petition for a "Writ of Certiorari'' in the United States Supreme Court.
The petition asks the Supreme Court to review and reverse the Massachusetts Appeals Court's ruling that the Roman Catholic Archdiocese of Boston—not the church's parishioners—owns the building and has the right to make decisions regarding the property.
Terrence Donilon, the spokesman for The Roman Catholic Archdiocese of Boston, declined to comment given that the situation is an ongoing legal matter.
The archdiocese decided to shutter the Scituate church in 2004 as part of a reorganization plan. At the time, then-archbishop Sean O'Malley said declining attendance, aging priests, and increased maintenance costs meant dozens of churches would close, and their congregations would merge with other parishes.
But those who attend St. Frances X. Cabrini had other ideas, and have spent the past 11 plus years making sure at least one person is inside the church at all times. This appeal, which was docketed by the Supreme Court Thursday, is their last chance.
In their Petition, the Friends assert that the decision of the Appeals Court violates the First and the Fourteenth amendments to the U.S. Constitution.
"If this case is accepted by the Court, it affects not only Catholics but churches of all denominations across America,'' Jon Rogers, a spokesman for the group, said in a statement. "Our goal and efforts over the past eleven years, four months remain the same: To not let our Church be taken to pay for the sins of the Archdiocese in the past. We are committed to holding the Archbishop to accountability and to ensure that reform happens. It is far past time that we have transparency and accountability within the Catholic Church nationwide, but most especially locally in the Archdiocese of Boston, which was the epicenter of sexual abuse.''