Local
1 dead, 7 injured in Chelsea shooting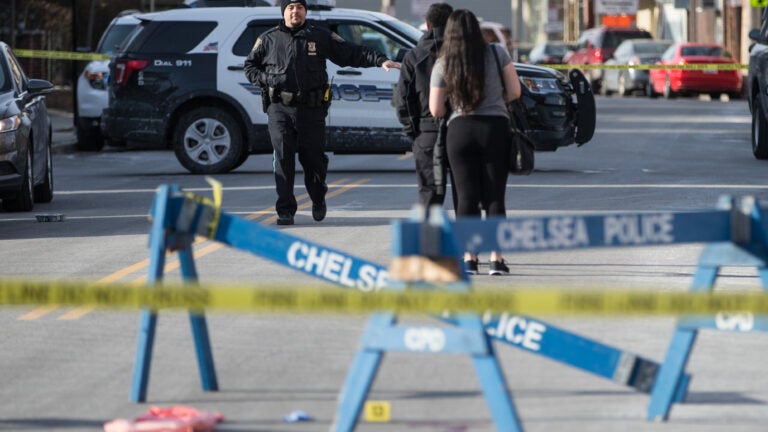 Police are investigating a shooting that left one dead and seven others injured early Sunday morning in Chelsea, according to the Suffolk County District Attorney's office.
Chelsea police responded to a report of a disturbance near 120 Washington St. around 2:40 a.m. Upon arriving, they found seven people suffering from gunshot wounds, including a 19-year-old Chelsea man who was taken to Whidden Memorial Hospital with serious injuries and later pronounced dead, according to the DA's office. Authorities are withholding his name until his family has been notified.
Seven other victims were transported from the scene with injures that were not believed to be life-threatening, authorities said. One of the victims sustained injuries that were not related to gunfire, according to the DA's office. The surviving shooting victims were three males, ages 15, 18, and 22, and three females, ages 15, 17, and 18, authorities said.
Authorities ask that anyone with information regarding the incident contact Chelsea police at 617-466-4805 or Suffolk County State Police detectives at 617-727-8817.