Local News
Boston Marathon bombing survivor dies in car crash overseas
Victoria McGrath was near the finish line in April 2013 when two bombs exploded, sending shrapnel into her leg.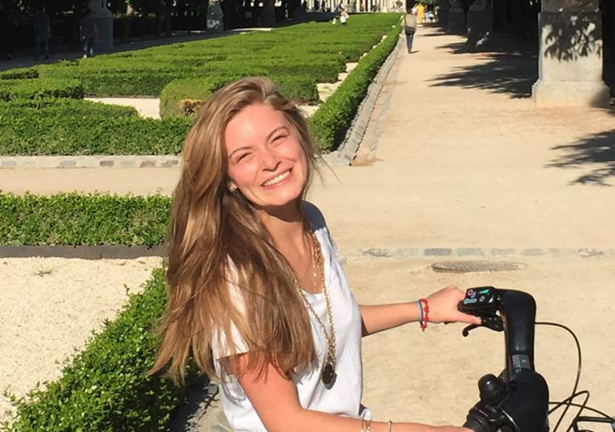 Two Northeastern University students, one of whom was injured in the 2013 Boston Marathon bombing, were killed in a car crash in Dubai, the university said on Monday.
Victoria McGrath, of Weston, Connecticut, and Priscilla Perez Torres, of Guaynabo, Puerto Rico were identified as the victims. They were both members of the class of 2016.
"Victoria and Priscilla were vibrant, beloved members of our community, and their passing leaves a grievous absence in our community and in our hearts,'' Northeastern President Joseph E. Aoun said in an email to the school community. "Each were kind, talented young women, with exceptional futures before them.''
McGrath was near the Boston Marathon finish line in April 2013 when two bombs exploded, sending shrapnel into her leg. She was saved by early responders, including bystander Bruce Mendelsohn and Boston firefighter Jimmy Plourde, who used a T-shirt as a tourniquet on her leg and carried her to safety. The dramatic moment was memorably captured in the photo below.
McGrath, then 20, met with the early responders at Tufts Medical Center a few days after the bombing, as NBC's Today Show reported.
"The doctor told me if you hadn't have done that, then I would have died,'' McGrath told Mendelsohn, who tied a tourniquet around her leg. "You saved my life.''
In a statement to The Boston Globe, Plourde offered thoughts and prayers to the two families of the students.
"It's been said that I helped to save her life, but the truth is Victoria saved my life after the marathon as her love, support, and friendship helped myself and my family deal with the acts of 4/15/13,'' Plourde said in a statement.
Brooke Hynes, a public affairs official at Tufts Medical Center who worked with the McGrath family in the days after the bombing, said McGrath was a "lovely'' person.
"Her personality [and] her sparkle were amazing during the whole marathon bombing crisis,'' Hynes said. "She was wonderfully smart and had a passion for life and people loved talking with her, being with her, and caring for her.''
J.P. and Paul Norden, who were also injured in the bombings, said McGrath was a "young energetic beautiful soul gone too soon'' in a Facebook post.
[fragment number=0]
In his email to the Northeastern community, Aoun said that Perez Torres was passionate about travel and worked on issues related to nutrition and women's health.
"Victoria and Priscilla touched many of our lives, and we will miss them terribly,'' Aoun said. "Our prayers are with their families and loved ones.''