Local News
Massachusetts's most powerful politicians come out against legal marijuana
Gov. Charlie Baker, Boston Mayor Marty Walsh, and Attorney General Maura Healey are not in favor of the coming ballot question.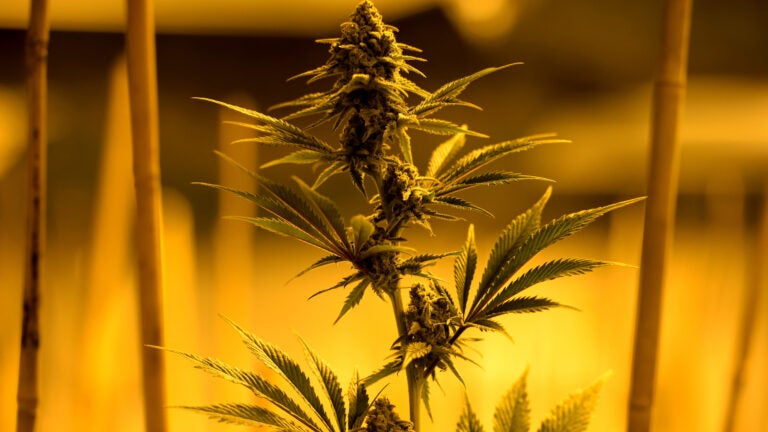 A trio of the state's major power brokers is opposed to the coming proposal to legalize marijuana in Massachusetts, saying it would be dangerous and expensive in an op-ed in The Boston Globe.
"The question before us now is whether marijuana should be fully legal and widely available for commercial sale,'' write Gov. Charlie Baker, Boston Mayor Marty Walsh, and Attorney General Maura Healey. "We think the answer is 'no.'''
This November, Massachusetts residents will be able to vote on a ballot question that would regulate and tax the sale of marijuana for recreational purposes.
The lawmakers' argument against the question follows a few key points, citing federal studies and the experience of Colorado, which legalized the sale of marijuana in 2014.
First, they argue, legalizing marijuana makes it more likely for young people to use the drug, which can impact brain development. In addition, issues with labeling and THC potency—particularly for edibles—have increased marijuana-related emergency room visits and marijuana-related traffic deaths in Colorado, they write.
"Here in Massachusetts, we face the possibility that any new revenue would be vastly insufficient to cover the cost of ambulance rides, emergency room visits, and treatment,'' Baker, Walsh, and Healey write. "And these are just the hard costs; they don't include the suffering of the injured and their families.''
The op-ed even takes on a populist message, criticizing the growing corporatization of marijuana legalization away from grassroots pro-pot activists.
"The financial backers of legalization are not neighborhood leaders, medical professionals, or grass-roots activists,'' the officials write. "They're big businesses and investors, who are spending millions on campaigns across the country because they will profit from the legalization of marijuana.''
The anti-legalized weed trio face an uphill battle in Massachusetts, which has been favorable to marijuana ballot questions. In 2008, residents voted to decriminalize small amounts of marijuana, and in 2012, voters elected to legalize medical marijuana.