Local
Hingham soldier welcomed home by residents holding signs, flags
He served in Iraq for 11 months.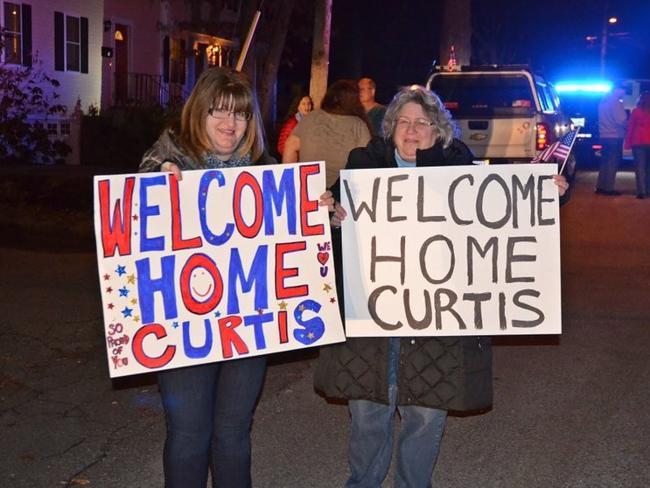 Residents of Hingham lined the streets, some holding signs and American flags, during a soldier's homecoming on Monday night.
United States Army Specialist Curtis Leonard returned home after serving 11 months in Iraq, the 25-year-old's first tour overseas, his father William Leonard told CBS.
"Not everyone gets to come home, so we feel very special and very privileged,'' William Leonard told CBS.
In January, Hingham mourned the loss of Cpl. Christopher Orlando, who was on board a helicopter that crashed off the shore of Hawaii. Residents lined the streets then as well, to show support for Orlando's family upon their return home from Hawaii.
Leonard was escorted through town by the Hingham police, fire, and veterans departments.
Hingham police posted several photos of Leonard's homecoming on social media.
[fragment number=0]
[fragment number=1]
[fragment number=2]
[fragment number=3]
[fragment number=4][fragment number=5]