Local
MBTA will complete the late-night civil rights analysis it skipped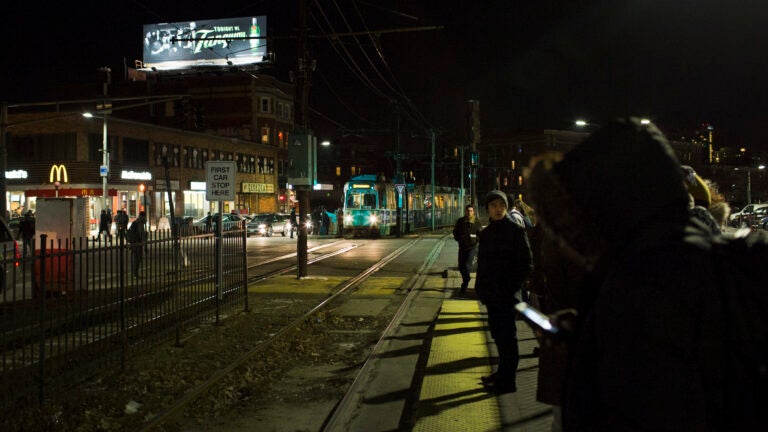 After the Federal Transit Administration last week sharply rebuked the MBTA's plan to to skip a civil rights analysis of how cutting late-night weekend service would affect low-income and minority riders, a T lawyer said the agency plans to finish the analysis this week.
The T's board last week voted to end the extended Friday and Saturday night hours by March 18, even though the agency had not conducted a federally required study of how the service cuts would impact different rider populations. The T had requested a waiver from the FTA. But on Thursday, the FTA rejected the request and said the T must complete the analysis to remain in compliance with federal guidelines.
T attorney John Englander said Monday, prior to the board's vote to increase fares, that the agency is working to complete the analysis "as expeditiously as possible.'' He put the timeline as within the next 24 to 48 hours.
In January, prior to requesting the waiver, a T official said an analysis would likely show a disproportionate impact on low-income and minority riders.
Late-night service will likely remain canceled. The FTA's letter means the T needs to complete the analysis, present it to the board, and document doing so. It can still terminate the service even if it shows uneven impact, provided the agency is taking measures to mitigate the impact. MBTA spokesman Joe Pesaturo late last week said the T's efforts to increase service frequency in areas with more low-income and minority riders could represent potential mitigation for late-night cuts.
The FTA told Boston.com the board voted to end the service too soon, because the vote should not have occured without either completing the analysis or receiving the waiver. On Monday, Englander defended the T's decision to vote last week.
"We did not hear from the FTA by the time the board voted,'' he said. "And there was no timetable by which we were guaranteed we would hear from the FTA, so that was the environment in which the vote was taken.''