Local
Parents of Victoria McGrath ask Boston to remember her 'rare empathy'
McGrath, who survived the Boston Marathon bombing, died in a car crash this weekend.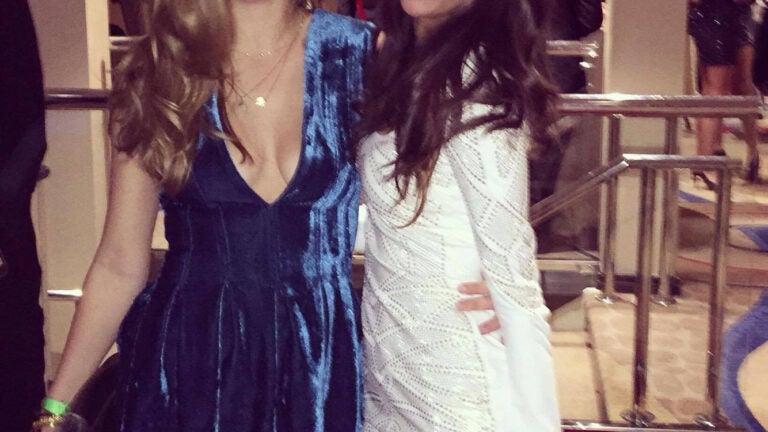 The parents of Victoria McGrath, the Boston Marathon bombing survivor who died in a car crash this weekend, issued a statement on Tuesday reflecting on their daughter's legacy and asking supporters to carry on her charitable work.
"There are any number of ways that one can respond to tragedy, and the majority of the options can be destructive,'' her parents Jill and James McGrath said. "What Victoria taught all of us was how, against the odds, to respond with determination, humility, and not a single note of bitterness.''
The McGrath family said they were "working through the pain'' of her death, and asked for privacy. They said supporters should donate in her memory to Four Block, a non-profit organization that helps veterans transition to civilian life.
Using the "rare empathy'' she gained from the marathon attack, McGrath volunteered there in recent years, her parents said.
"In a society that is abundant in support for troops but often lacks true understanding, Victoria's voice was one that contained rare empathy, which comforted and motivated many people,'' the McGrath parents said.
The 23-year-old McGrath, a student at Northeastern University, died over the weekend in a car crash in Dubai. A fellow student, Priscilla Perez Torres, was also killed in the crash. Both were set to graduate in a few months.
Three years ago, McGrath was at the finish line of the Boston Marathon in April 2013 when two bombs exploded, sending shrapnel into her leg. She was saved by early responders, including Bruce Mendelsohn and Boston firefighter Jimmy Plourde, who tied a tourniquet around her leg and carried her to medical attention.
McGrath's death touched off an outpouring of grief from those who knew her and followed her recovery. Mendelsohn posted a photo of "our little family,'' featuring himself, McGrath, Plourde, and Alicia Shambo, a medic who was in the ambulance with McGrath to the hospital.
[fragment number=0]
In their statement, McGrath's parents expressed thanks for the support they and all marathon bombing survivors have received.
They also said they took comfort in Victoria's faith.
"Her faith is true, which is why we can rest assured that she is in Heaven now with our Lord God. This is a great source of comfort – to know that we did not say 'good-bye' but rather 'we will meet again.'''