Local News
State Senate report: There should be limits to recreational marijuana if made legal
The 118-page report is set for release on Tuesday.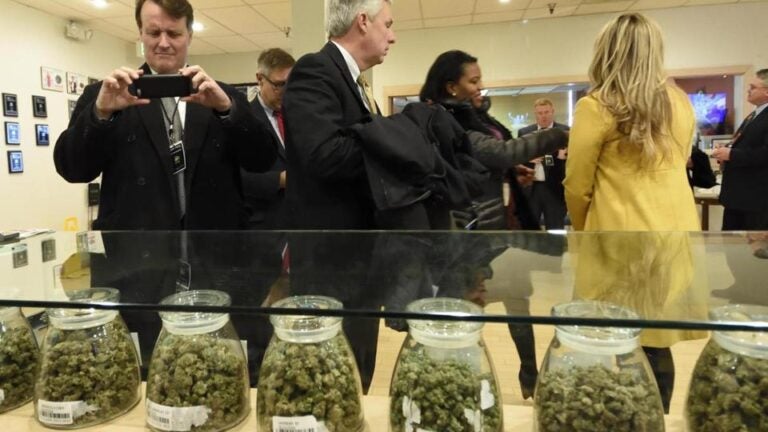 A state Senate report set for release on Tuesday will convey "serious concerns'' about the possibility of legalizing marijuana for recreational use in Massachusetts, reports The Boston Globe.
Ahead of a November ballot initiative that would legalize the recreational use of marijuana if approved, a nine-member Special Senate Committee on Marijuana interviewed 75 experts and spent a week in Colorado, where recreational marijuana sales are allowed.
In the 118-page report, the committee recommends that Massachusetts outlaw home-grown marijuana, ban some marijuana-infused edible products because of their appeal to children, and place a significant tax on marijuana and related product sales, the report will say.
Governor Charlie Baker, Attorney General Maura Healey, and Mayor Martin J. Walsh argued against legalizing marijuana in a recent Globe opinion piece .
Read the full story in the Globe.