Local
A Confederate flag that overlooked Walpole High's athletic field has been removed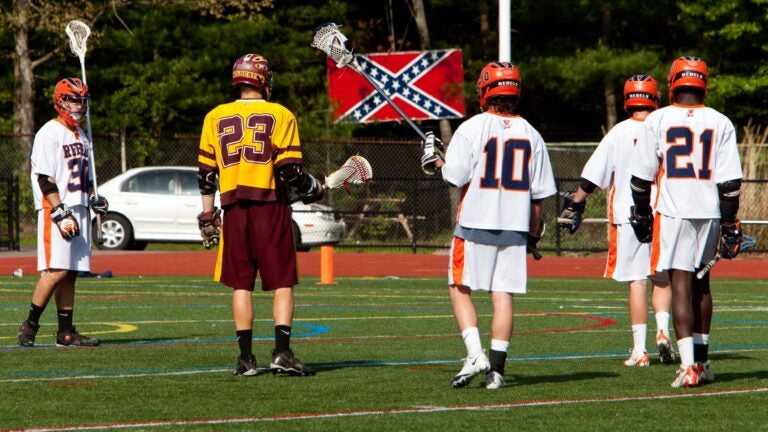 A Confederate flag that could be viewed from the Walpole High School athletic field has been removed.
The school's student newspaper, The Walpole Rebellion,tweeted the news Wednesday afternoon.
[fragment number=0]
Family members of the now deceased resident removed the controversial flag that flew on private property, according to The Boston Globe.
Joseph Finneran, a 1969 Walpole High School graduate, reportedly hung the flag on his property that abuts Turco Field six years ago as a "Rebel'' tribute to the school's football team, the Globe reported. Finneran and his wife both died last September.
According to the Globe, the Walpole School Committee had put up a sign to apologize for the neighbor's flag when requests to take it down by both students and administrators were ignored.
"Since the time it was placed on that property overlooking our school, it never promoted the positive ideals that we strive for,'' Principal Stephen Imbusch told the Globe. "Finally we can show this community, as well as those that visit, that being Walpole Rebels means something much greater than that flag could ever symbolize.''
Read the full story at the Globe.