Local
A Reddit user was 'slightly drunk,' snuck into the new T station, and took photos
And the MBTA is not happy about it.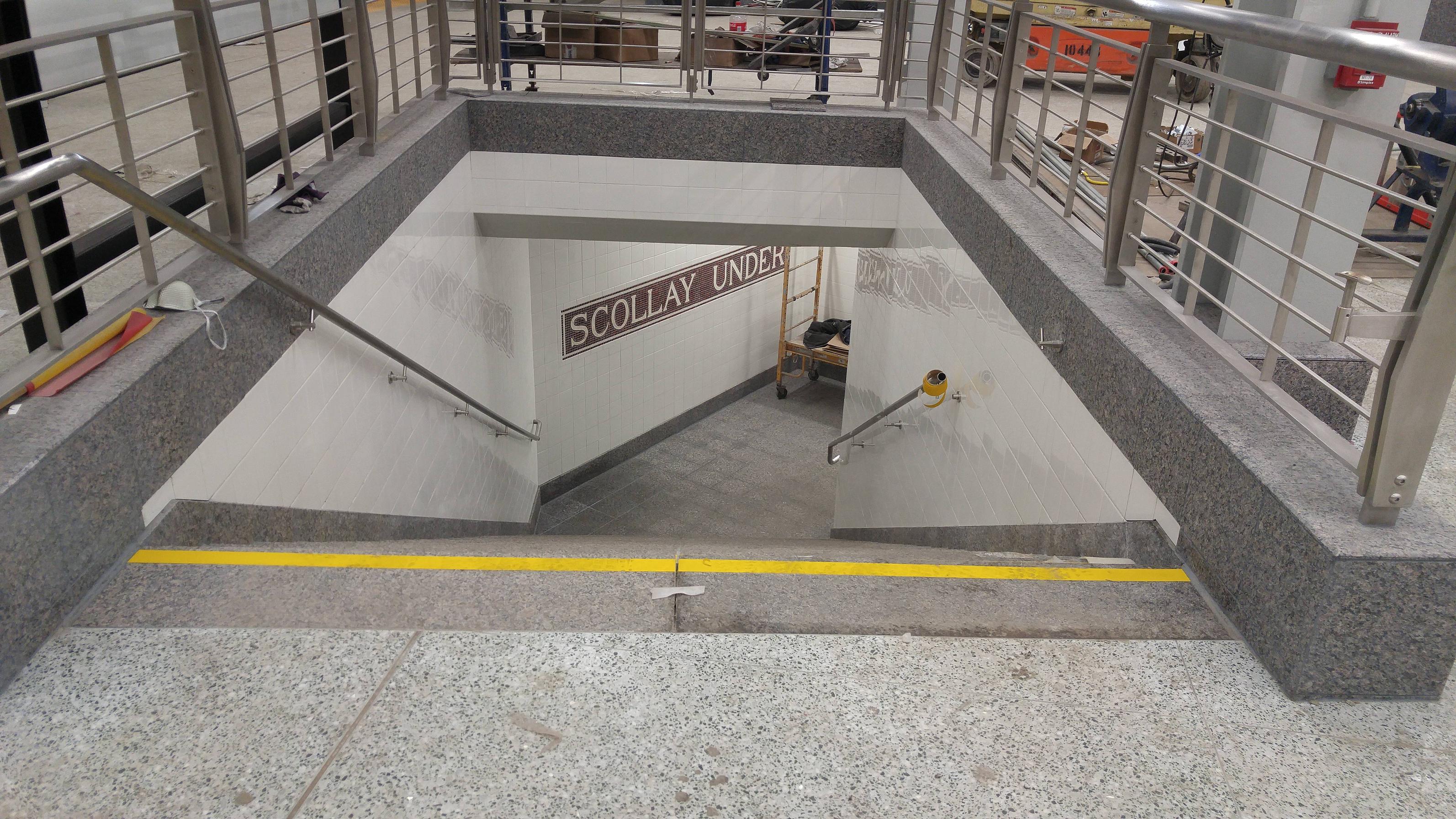 T Riders are eagerly looking forward to the reopening of the Government Center transit station, which has been closed for renovations since March 2014. But one person was very eager, deciding to take a late-night jaunt underground to see how the MBTA's construction was going.
Reddit user foxy_on_a_longboard posted an imgur gallery of 28 images to Reddit early this morning, claiming to have snuck into the station without being detected.
[fragment number=0]
"Sorry for the blurriness, I was slightly drunk,'' the user wrote on the post. "You can see the construction workers in one of the photos, I didn't go down to the lower platform where the blue line is because they were working down there.''
While many of the photos are indeed blurry, some of the images, including one showing the historic "Scollay Under'' sign, are pretty cool.
According to MBTA Spokesman Joe Pesaturo, authorities are investigating the unauthorized visit.
"MBTA Transit Police will be reaching out to this individual to learn more about his/her recent visit,'' Pesaturo said in an email. "The station is an active construction site, and there is no reason anyone should be entering the enclosed area which is circled by a security fence, including chained gates.''
Despite the station's half-finished appearance, Pesaturo said the station is scheduled to open for passengers on March 21, five days earlier than was previously reported.