Local
Billerica Chipotle closed due to ill employees will reopen Thursday
Health officials said three of the employees are suspected of having norovirus.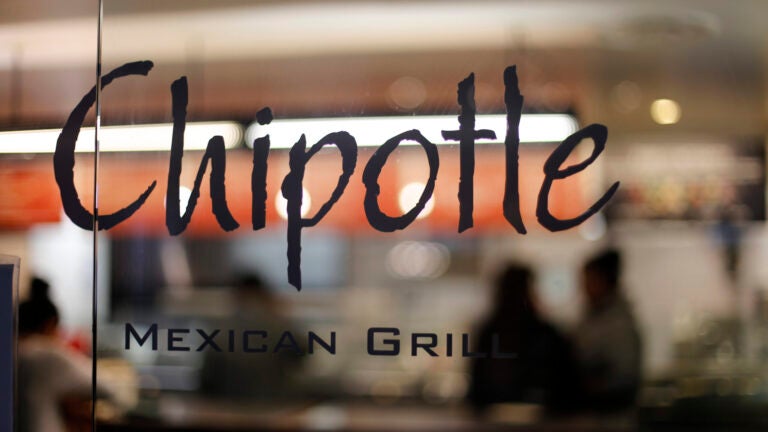 The Billerica Chipotle that voluntarily closed Tuesday when several employees reported they were sick will reopen on Thursday.
Chipotle spokesman Chris Arnold told Boston.com that health inspectors from Billerica visited the Boston Road restaurant on Wednesday and found it to be "nice, clean, and in great shape.''
"The health department was impressed by Chipotle: our paid sick leave policy, our procedures for excellent sanitation, and our proactive approach to making certain that no one worked while sick,'' he wrote in an email. "We look forward to opening tomorrow.''
Arnold said the restaurant decided to close on Tuesday when four employees at the location called from home to say they weren't feeling well. He said none of the employees worked while they were sick, which town health officials later confirmed. Prior to Wednesday's visit by health inspectors, he said the restaurant was given a perfect health inspection score on March 3.
Three employees at the location have suspected cases of norovirus, the Billerica Board of Health said in a statement Wednesday afternoon. The board said after the restaurant met with town officials on Tuesday, the location closed and workers began discarding all food items and sanitizing the entire restaurant.
"The Board of Health was satisfied that the food establishment was thoroughly cleaned and sanitized,'' the town said of Wednesday's inspection. "Management was informed that they would be allowed to resume operations on Thursday, March 10th once all food employees have been screened for Norovirus before returning to work.''
The state Department of Public Health, which was notified of the incident on Tuesday, confirmed that as of Wednesday there were no known ill customers.
Norovirus is a common food-borne illness that can cause stomach cramps, diarrhea, vomiting, and headaches. An outbreak of the virus occurred at a Chipotle in Cleveland Circle last year, sickening about 140 people, mostly Boston College students, who ate at the restaurant. An inspection following the outbreak found three critical health violations at the restaurant.
Chipotle CEO Steve Ells apologized in December for the flurry of cases and for a series of unrelated E. Coli outbreaks across the country. The restaurant chain has since pledged to change food safety procedures and launched a campaign to win back customers.