Local
Dorian Murray, the boy behind #dstrong, has died of cancer
"He was surrounded by people who love him and his transition to heaven was very peaceful.''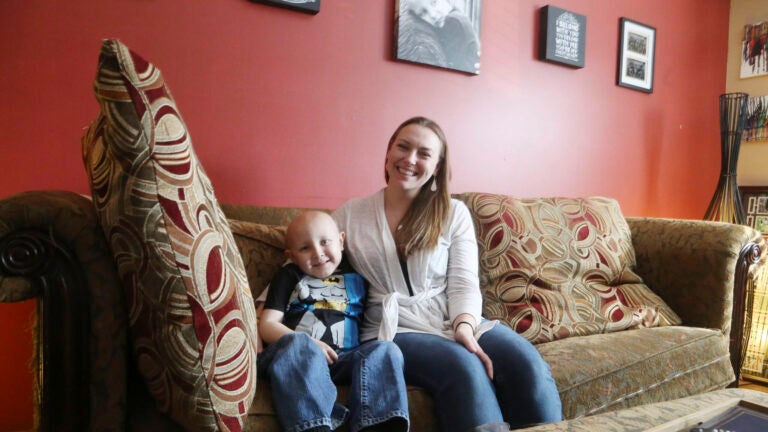 Dorian Murray, the 8-year-old Rhode Island boy who captured the hearts of New Englanders, celebrities, and folks around the world as he battled stage-four cancer, has died.
Dorian's cancer fight has been documented on the Facebook page Praying for Dorian and on social media with the hashtag "#dstrong.''
His death was announced on the Praying for Dorian Facebook page.
"Dorian J. Murray (#dstrong) has gained his beautiful angel wings tonight and is now pain free. He was surrounded by people who love him and his transition to heaven was very peaceful. He was embraced by both mom and dad.''
Dorian was diagnosed with a rare cancer when he was 4 years old. His parents announced on New Year's Day that the cancer had spread to his spine and brain. That's when his family chose to stop treatment and "enjoy the time left.''
Shortly after, the Rhode Island Assembly announced that January 20 would be "DStrong Day.'' Dorian was a guest in both the House and Senate chambers for the reading of the proclamation.
Patriots tight end Rob Gronkowski visited Dorian in January and signed a football for him. In January, more than 2,500 people gathered on Misquamicut Beach to spell out "#D-Strong'' in the sand. Similiar tributes were seen around the world.
The Facebook post announcing his death also asks for privacy, saying, "The family has been through so much heart ache and a devastating loss. Please please respect our privacy at this time.''